Modern Aerated Concrete House Plan: The Goldbecks House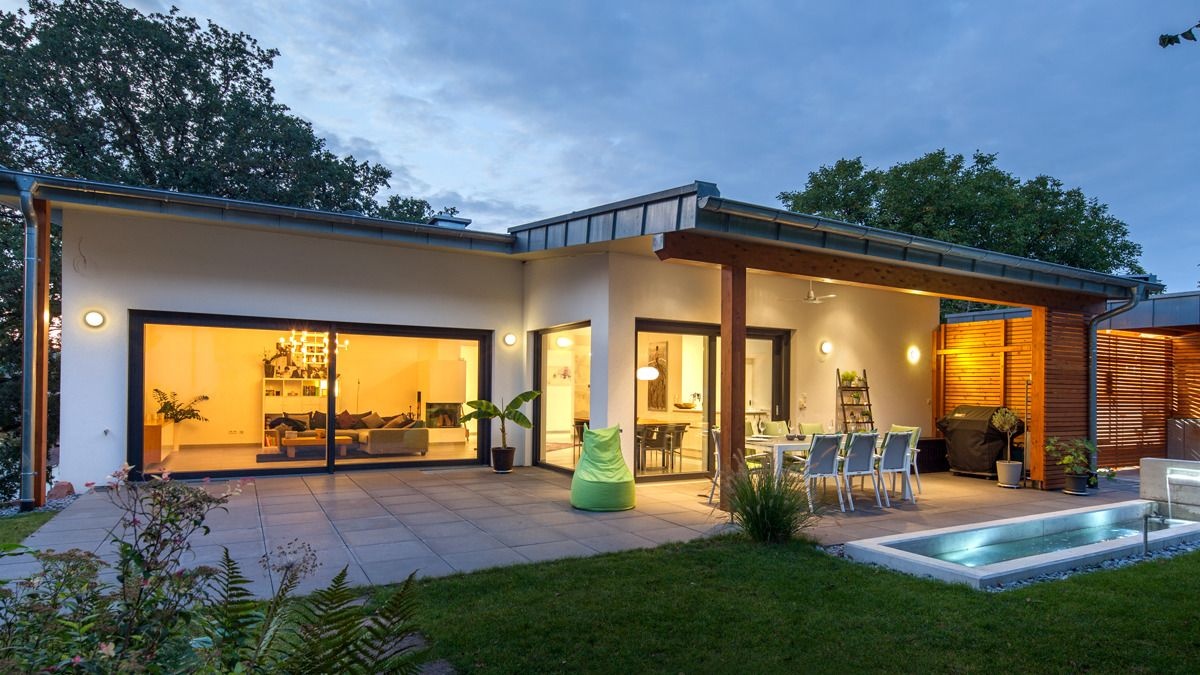 The optimally built in a slope Goldbeck house offers plenty of space on about 227 m2 living space - even for a granny flat. In the interior of the modern barrier-free solid construction of BAUMEISTER-HAUS, one of the absolute eye-catchers is certainly the over 4-meter high ceiling in the light-flooded gray and white held living/dining room. The house is supplied with an energy-efficient air-water heat pump. In addition to three bedrooms, there are two modern bathrooms with wood-colored cork flooring.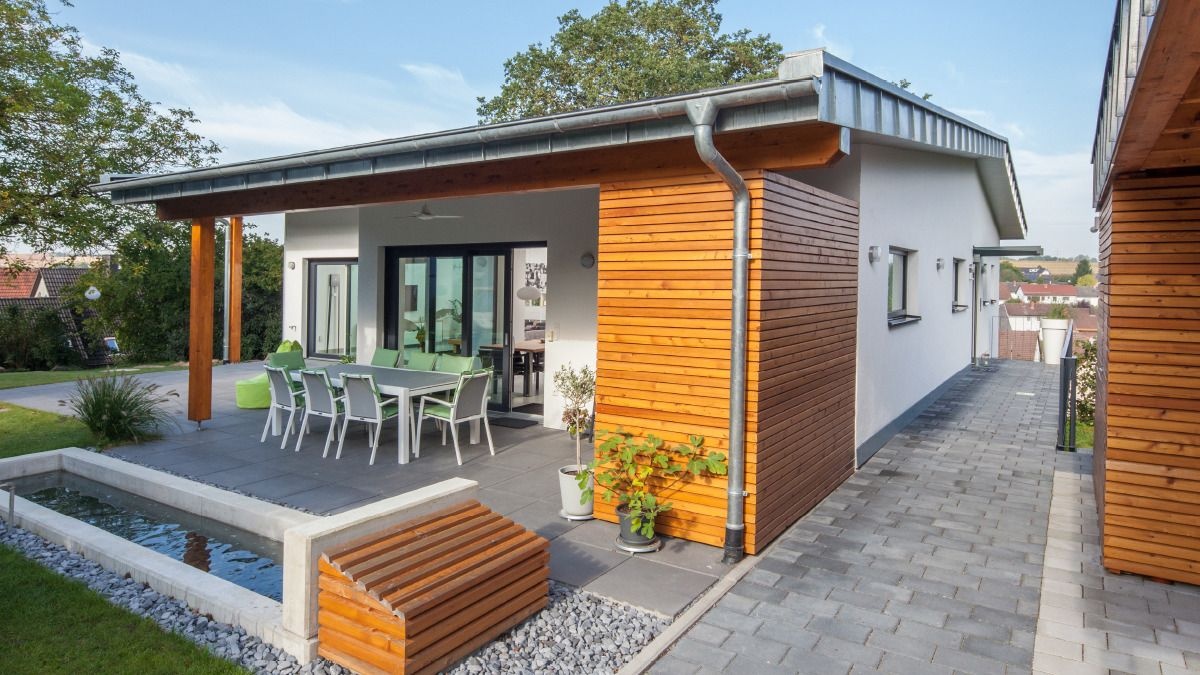 One-story aerated concrete house with a walkout basement and terrace.
The house top view.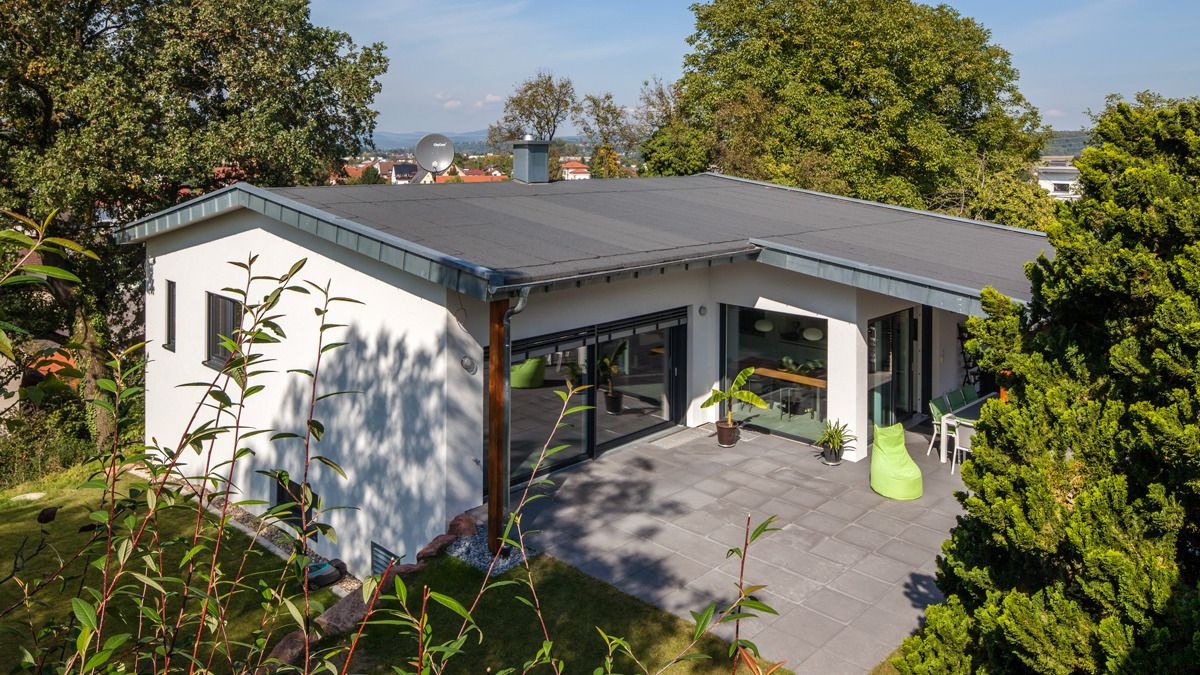 L-shaped one-floor modern house plan with a low slope gable roof.
Side view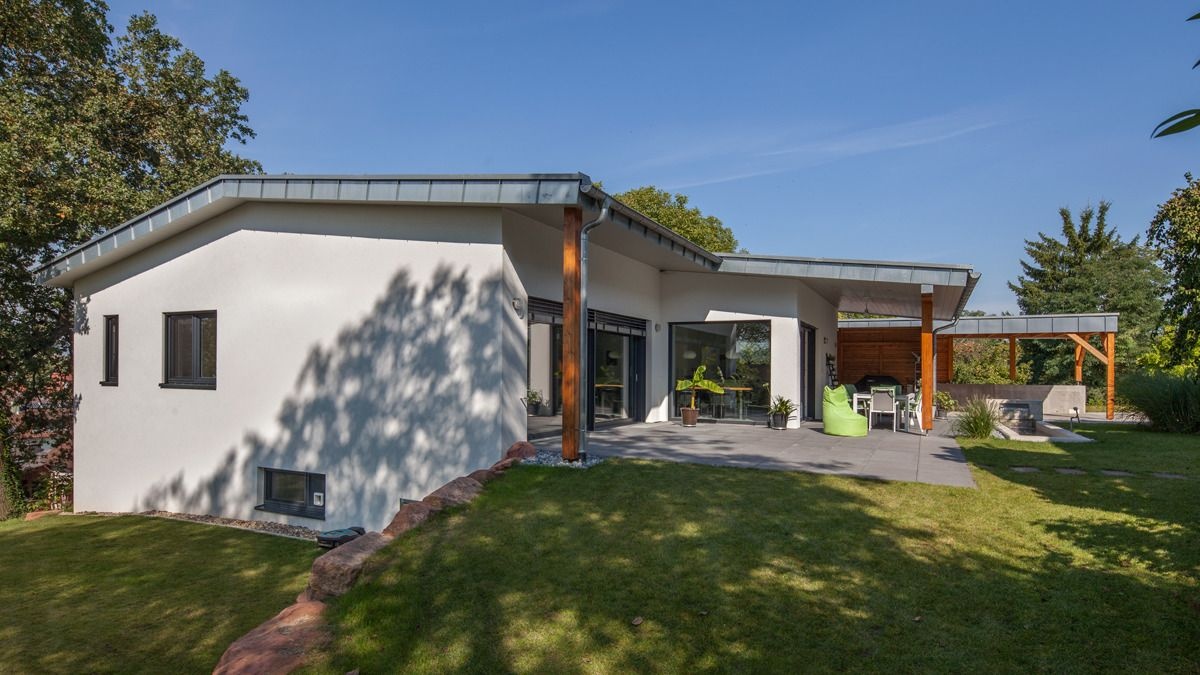 A single story house with a walkout basement
Living-room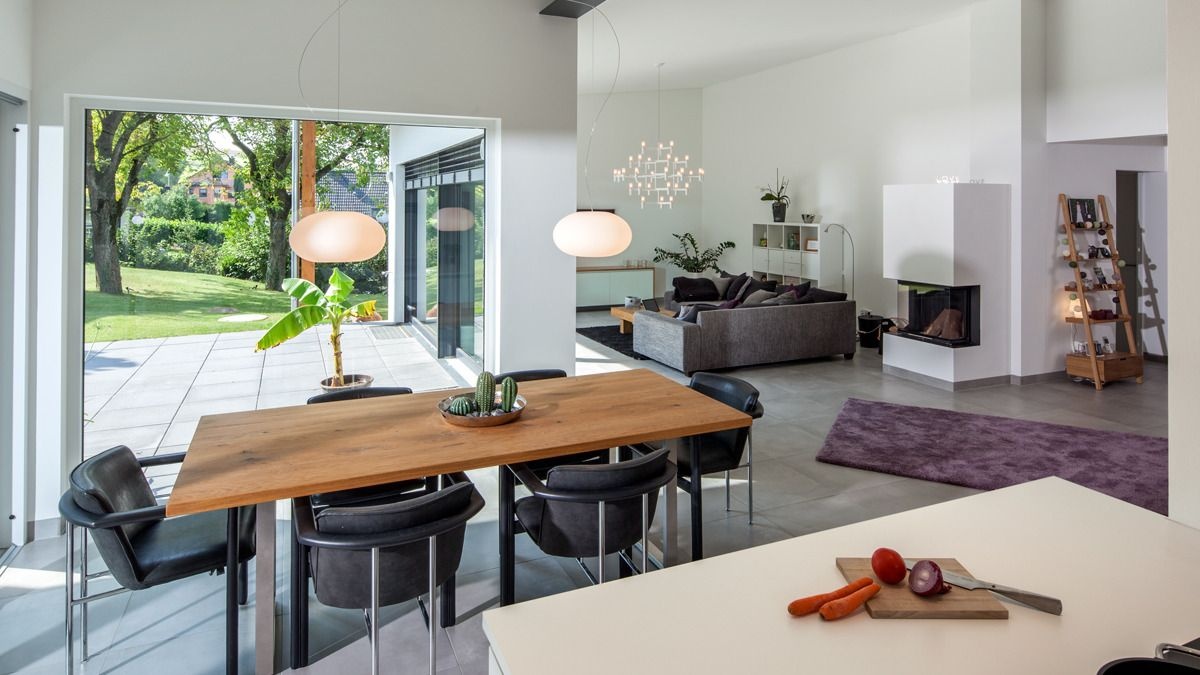 Modern living room with glass sliding doors.
Dining and kitchen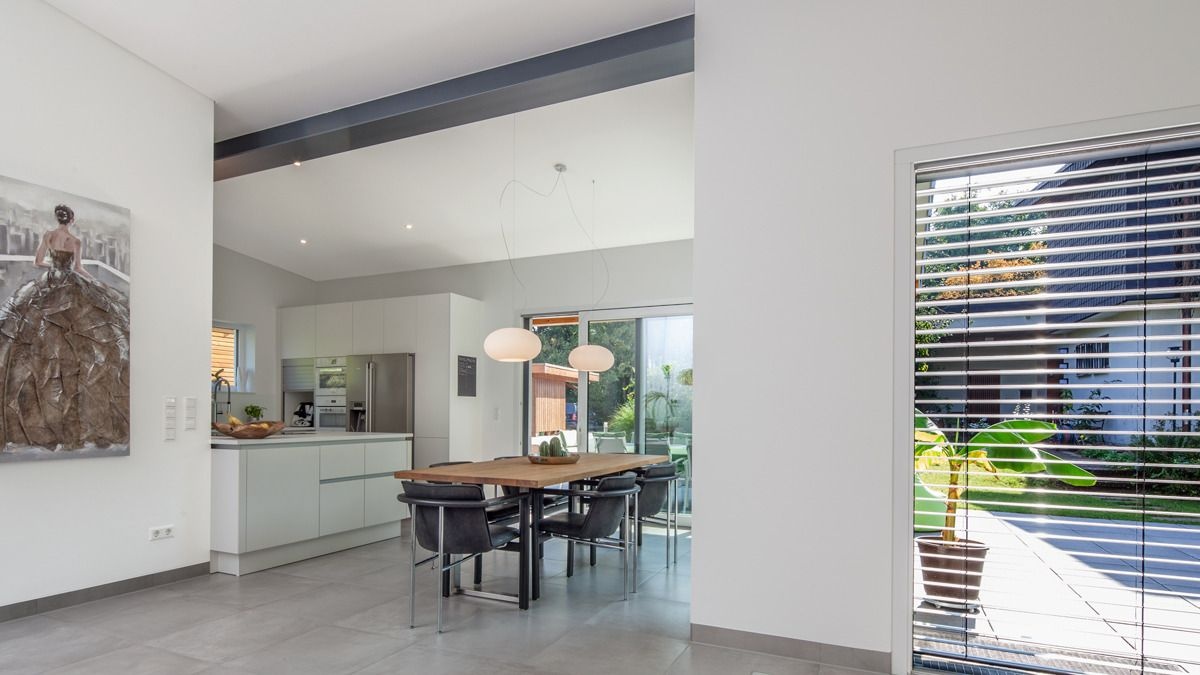 Open layout of great room with a modern dining room and a kitchen
Modern bathroom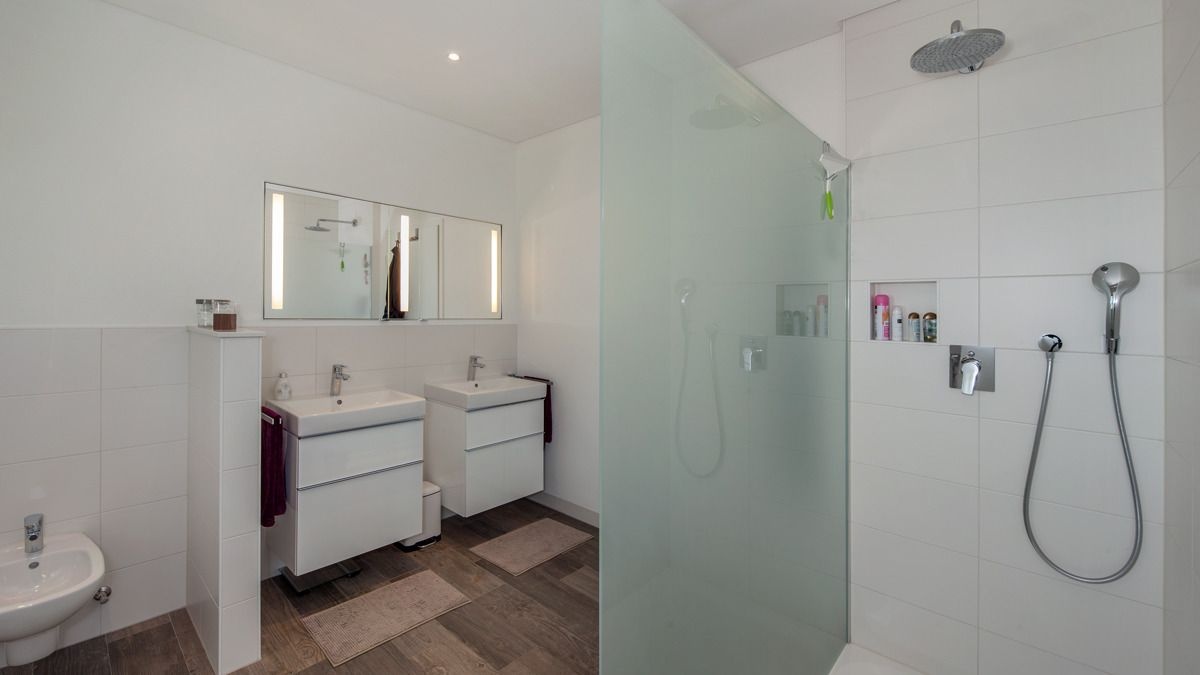 Modern bathroom with a walk-in glass shower.
Plan Details
House

одноэтажный
---
Bedrooms —

три
---
Garage Type:

without garage
---
Total Heated Area:

226.9 sq.m
---
1st Floor:

140.1 sq.m
---
2nd Floor —

0 sq.m
---
Dimensions —

12,99 x 14,37 м
Roof —

gable roof
---
Wall framing —

газобетон
---
Cladding:

wood siding, stucco
---
Foundation type —

Daylight Basement
---
Outdoor living:

Deck
---
Windows:

panoramic windows
---
Сауна —