3-Bed Modern Prairie House Plan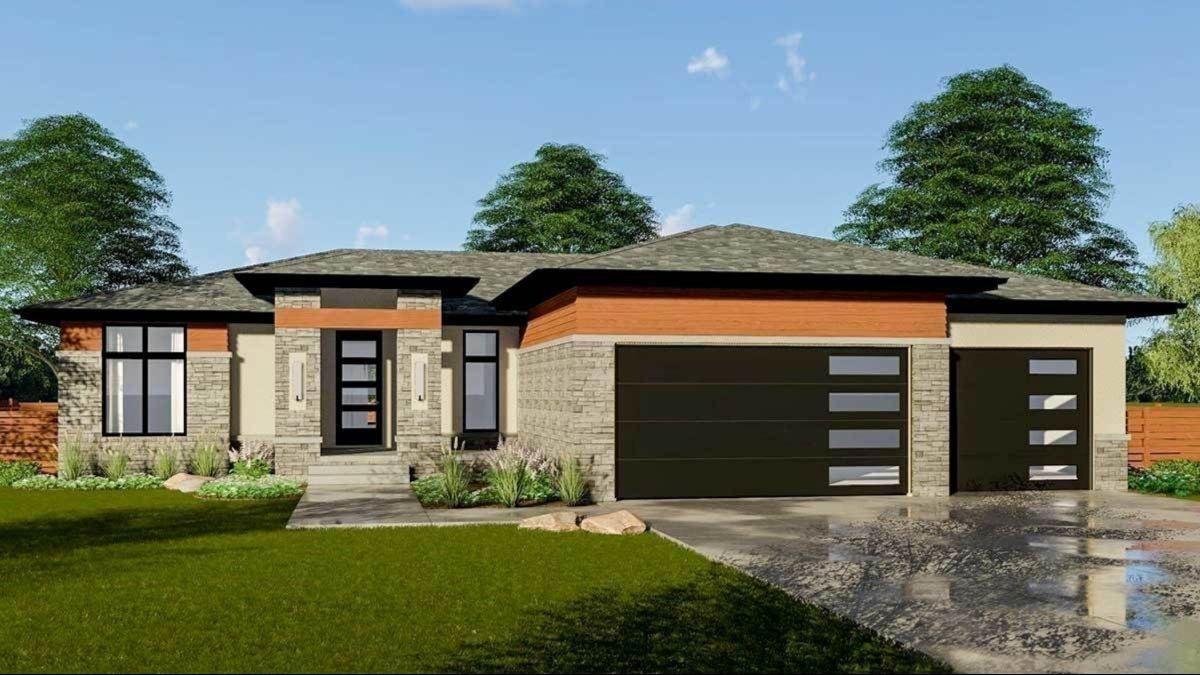 This 3-bed modern Prairie-style house plan has a functional floor plan and an exterior combining cedar and stone. Inside, the open floor plan makes it feel bigger than its actual size.
The great room is warmed by a fireplace that is flanked by built-in bookshelves and it gets great natural light through windows to the backyard.
The kitchen has a deep walk-in pantry hidden by cabinet-faced doors. The island has a double sink and dishwasher and has room for casual seating on the family side.
The master suite is generously sized with a shower and SPA tub and spacious walk-in closet. Bedrooms 2 and 3 share a conveniently located hall bath. You also get a 3 car garage, which is hard to find in homes of this size.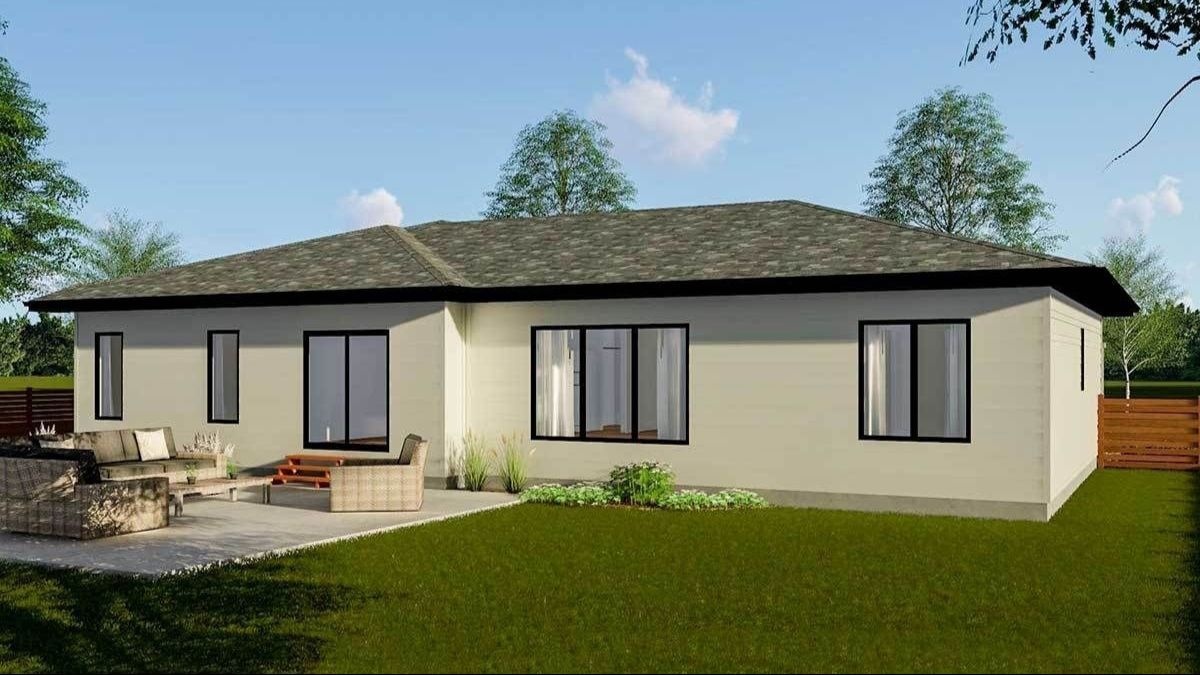 Back view: Single Story House Plan with Hip Roof
План 1 этажа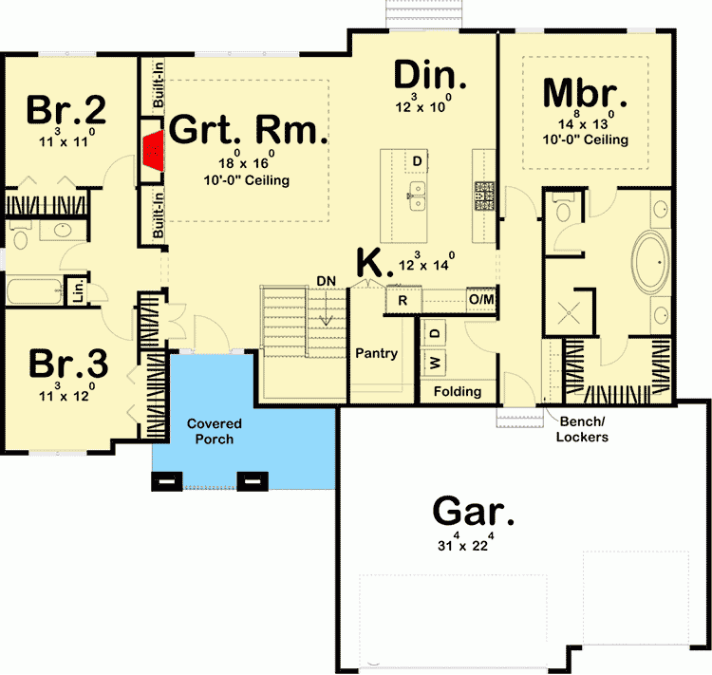 Plan Details
House

одноэтажный
---
Bedrooms —

три
---
Garage Type:

attached garage, three car garage
---
Total Heated Area:

169.5 sq.m
---
1st Floor:

169.5 sq.m
---
2nd Floor —

sq.m
---
Dimensions —

18,5 x 16,7 м
Roof —

hip roof
---
Wall framing —

каркас
---
Cladding:

brick
---
Foundation type —

Basement
---
Outdoor living:
---
Windows:

large windows
---
Сауна —