Modern two-story house plan with a second floor decks and sauna: The Luxhaus
Two-story house for living and working with a built-in garage. The spacious entrance area is part of the overall hospitable architecture. Long visual axes characterize the L-shaped layout of the first floor.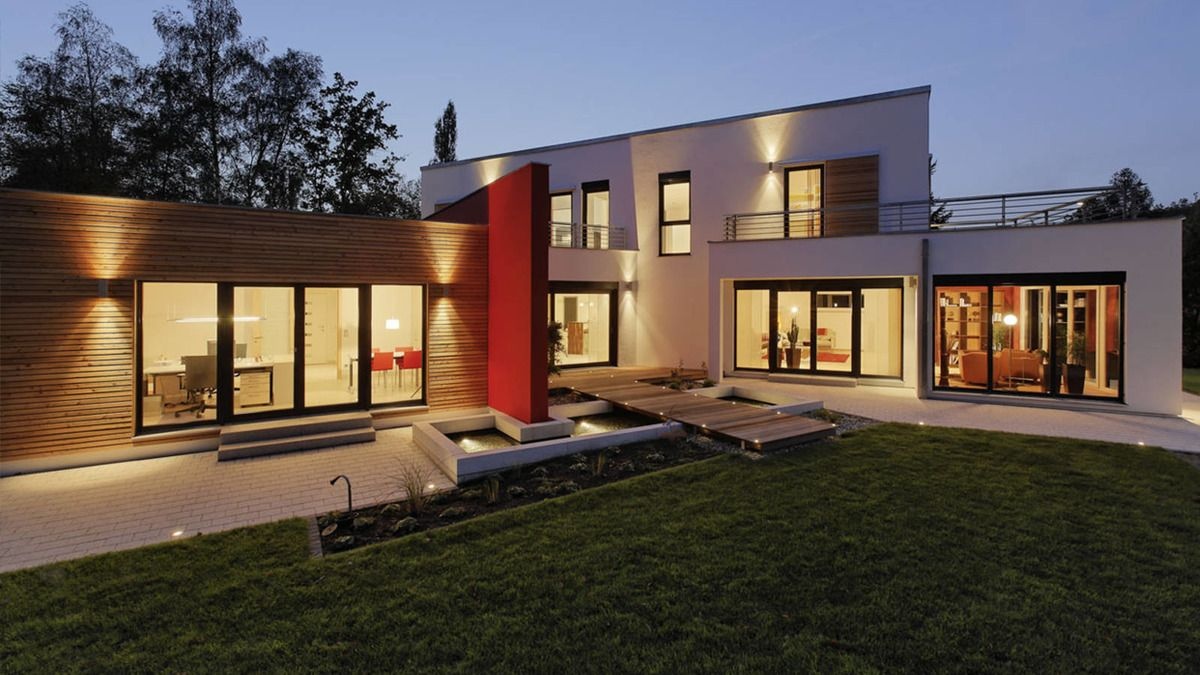 Modern two-story house plan made with aero crete.
The living room, dining room, and kitchen flow into each other, allowing unhindered movement around the house. In a separate wing, there are two offices, one small and the other large, where you can place an office. This is a beautiful home for life, when if you need to go to work, go to another room.
On the upper floor, there is another highlight with the spacious wellness bath with a sauna and access to the roof terrace—all three bedrooms are located on the second floor.
Luxhaus house with second floor terrace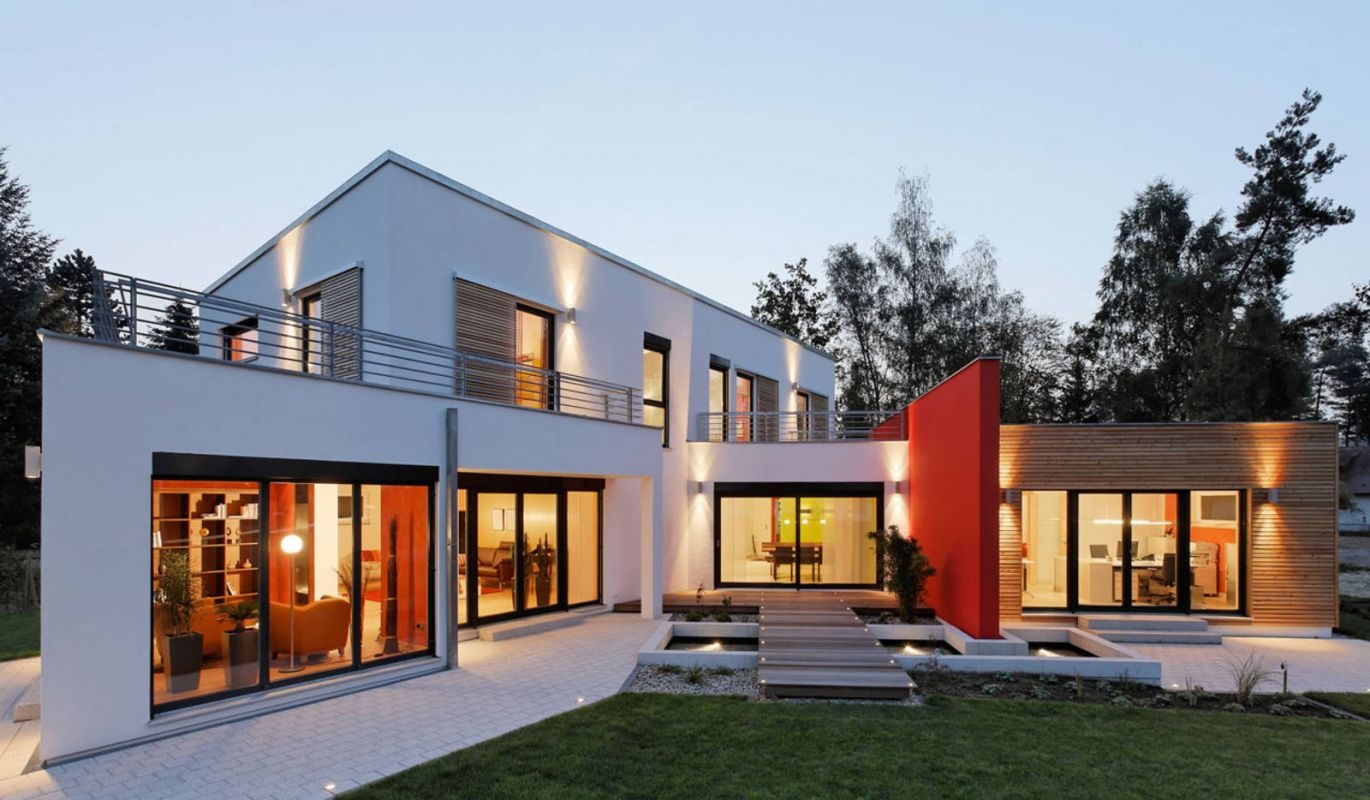 Modern two-story house plan with a garage and three bedrooms
Backyard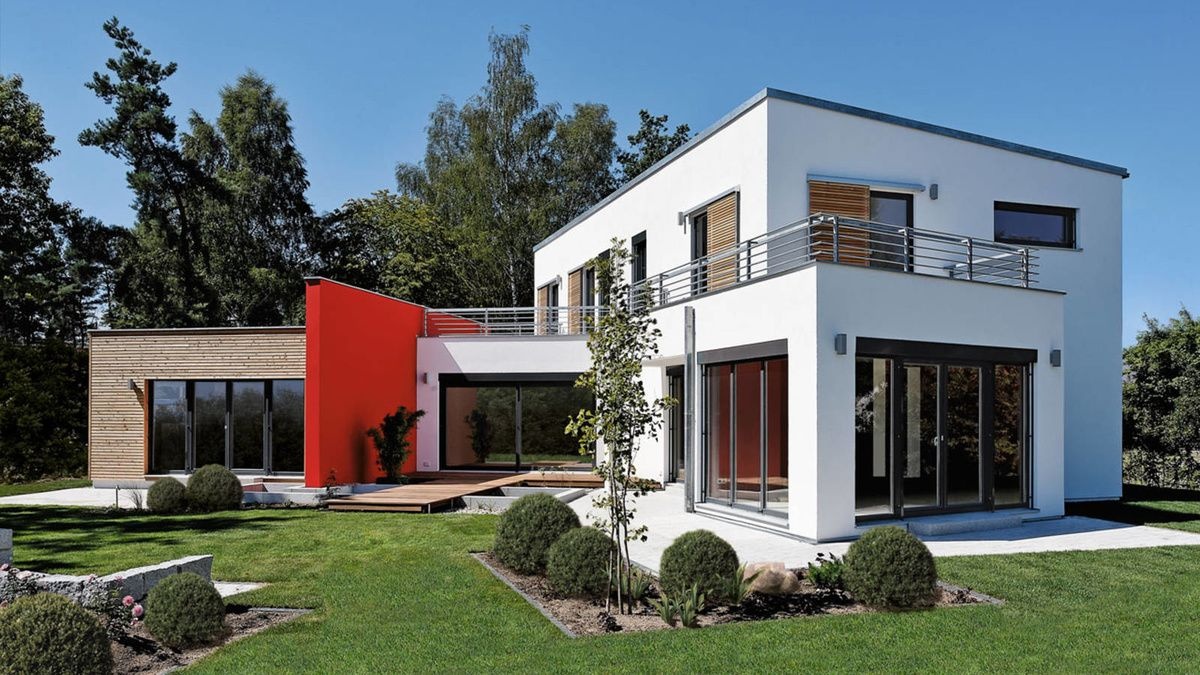 A modern two-storey house with patios.
Red wall
The red serving wall separates the office from the living quarters. Around the wall there is a small decorative pool.
Original design of the entrance to the house.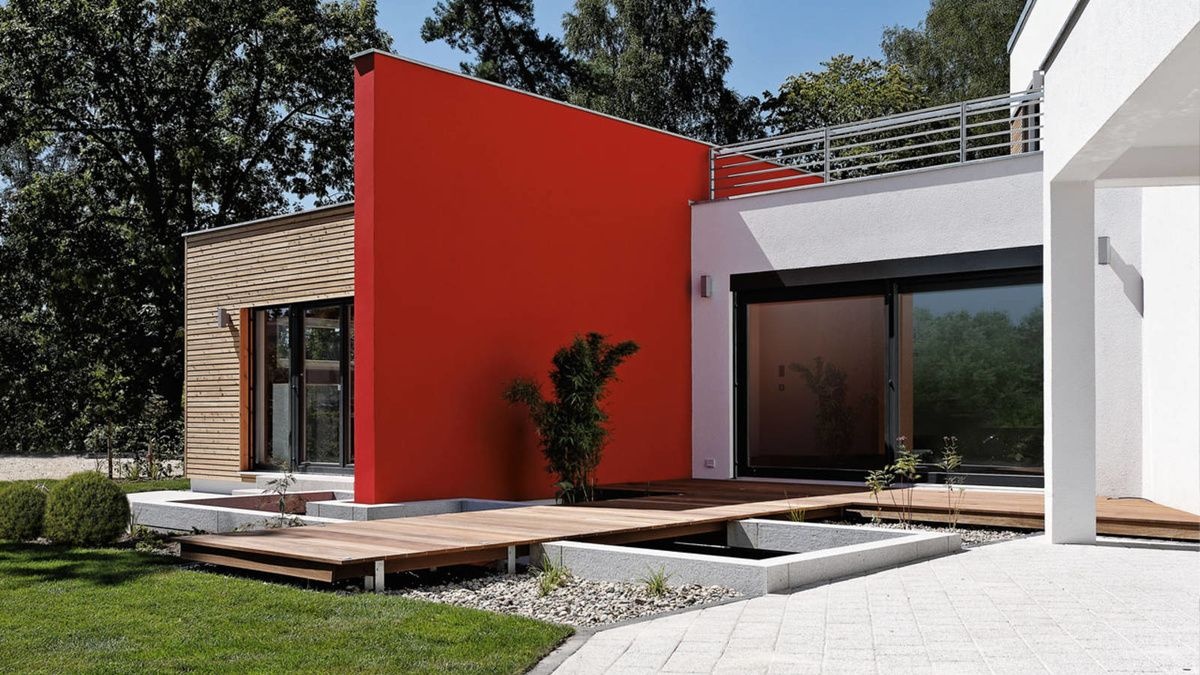 Entrance to the house on a wood deck slung over the pool.
Bright and modern living room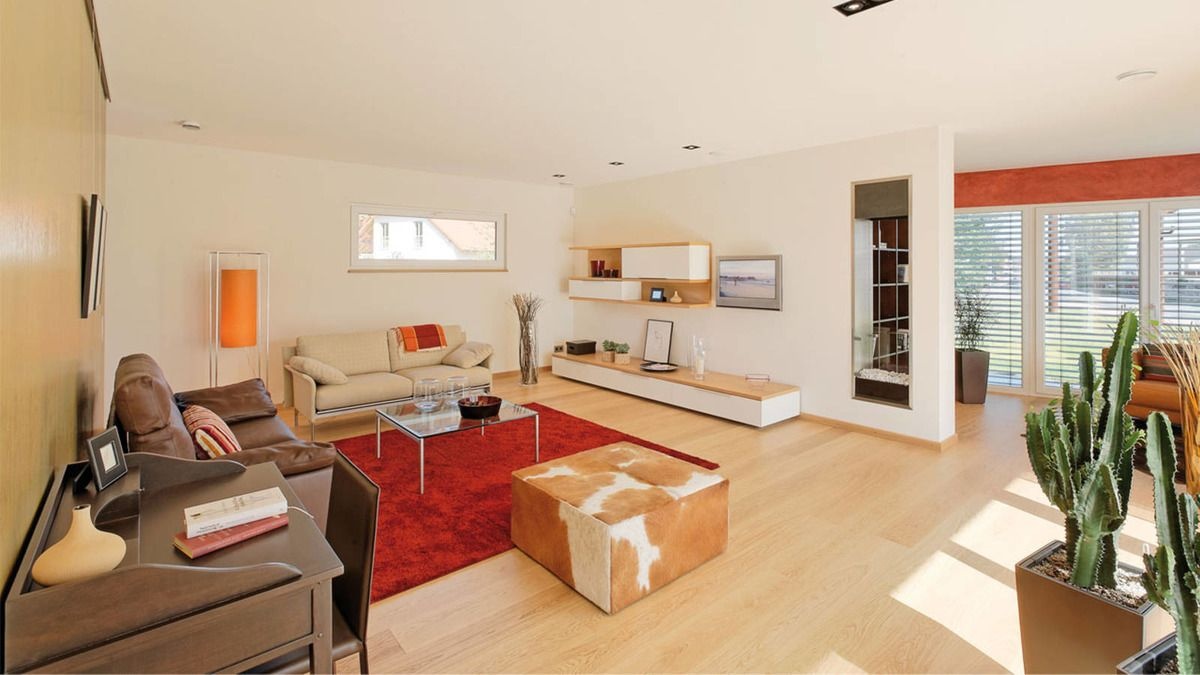 The living room with panoramic windows has bright modern furniture. A red carpet defines a rest area.
Living room in modern style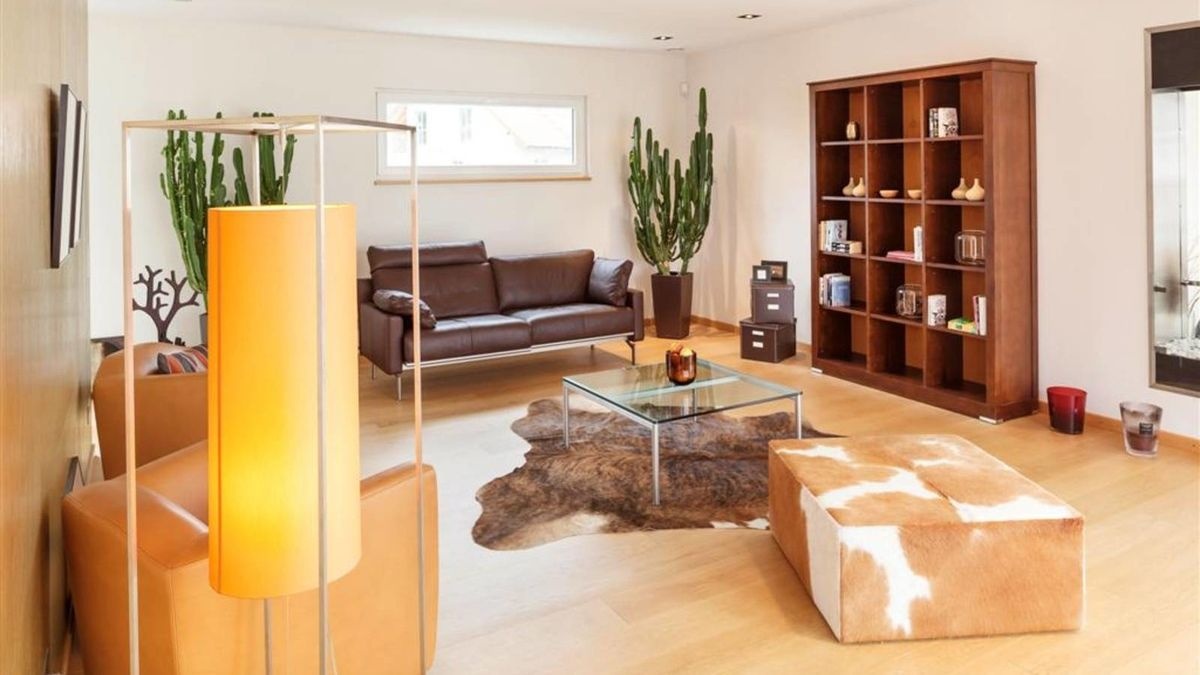 Living room in a modern style with a skin in the middle.
Modern home office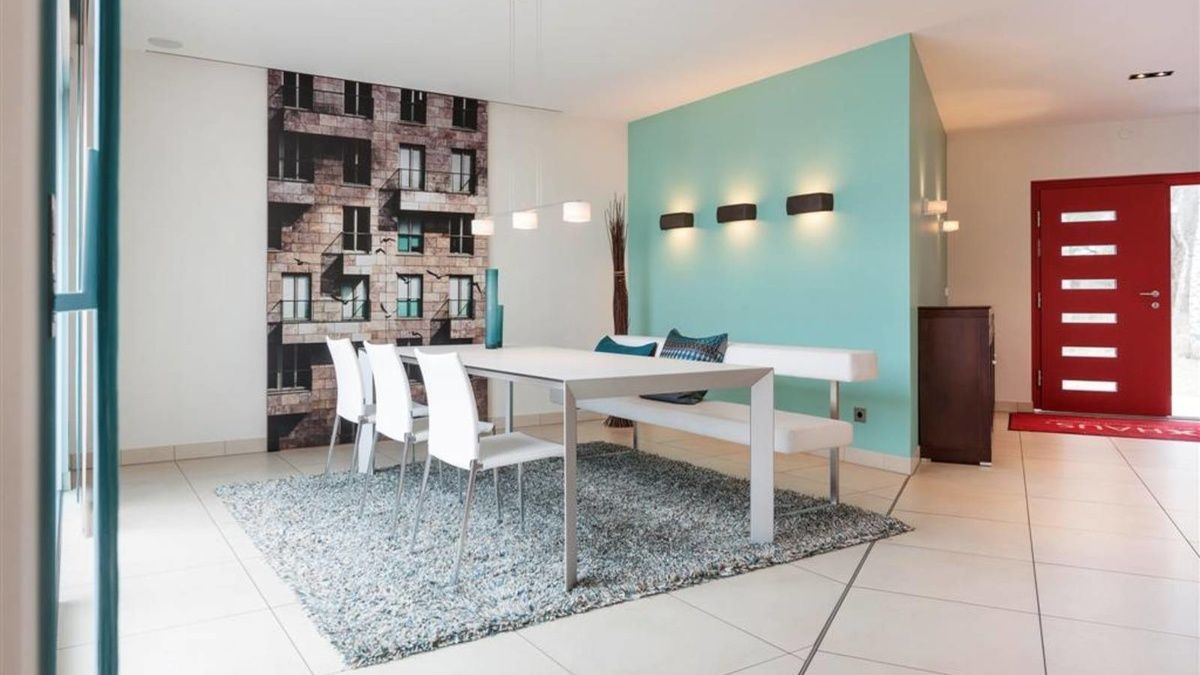 Bright painting of one wall, a panel depicting a city on another wall does not make this office in a modern style boring.
cook-galley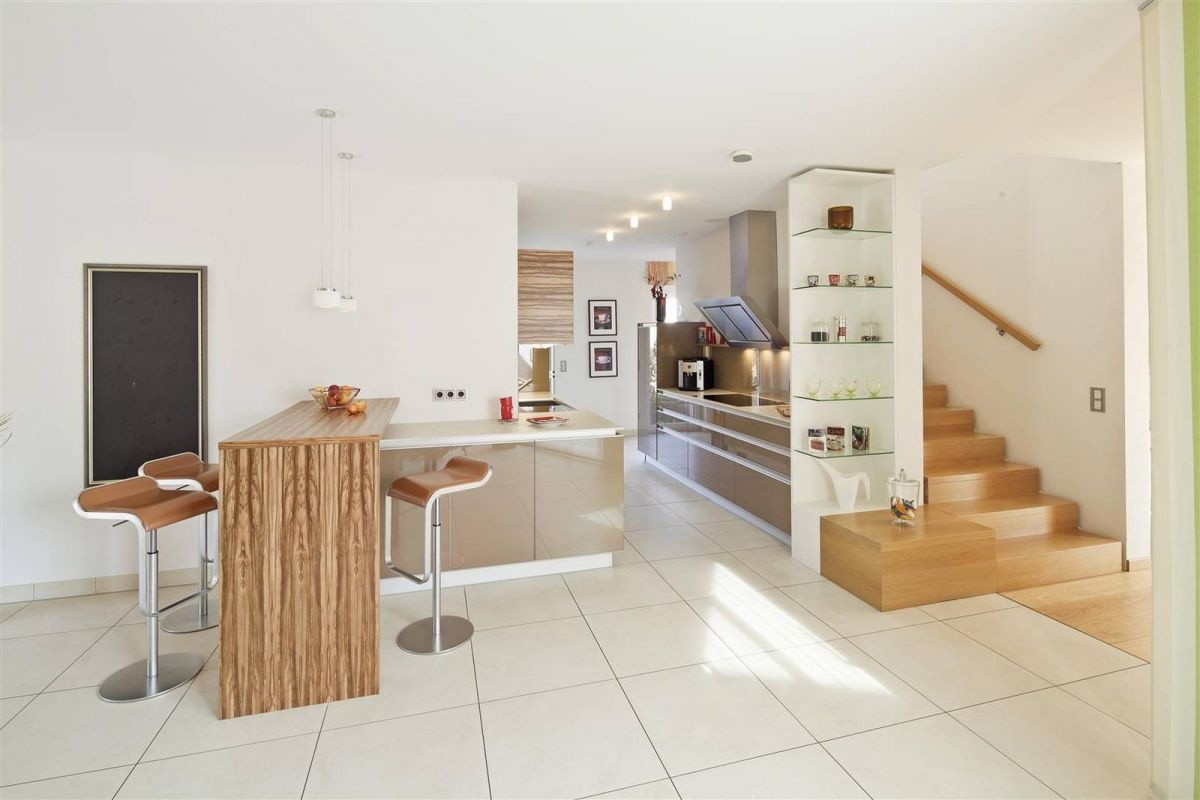 The kitchen with the parallel arrangement of kitchen cabinets resembles a galley - simple and functional.
Modern style kitchen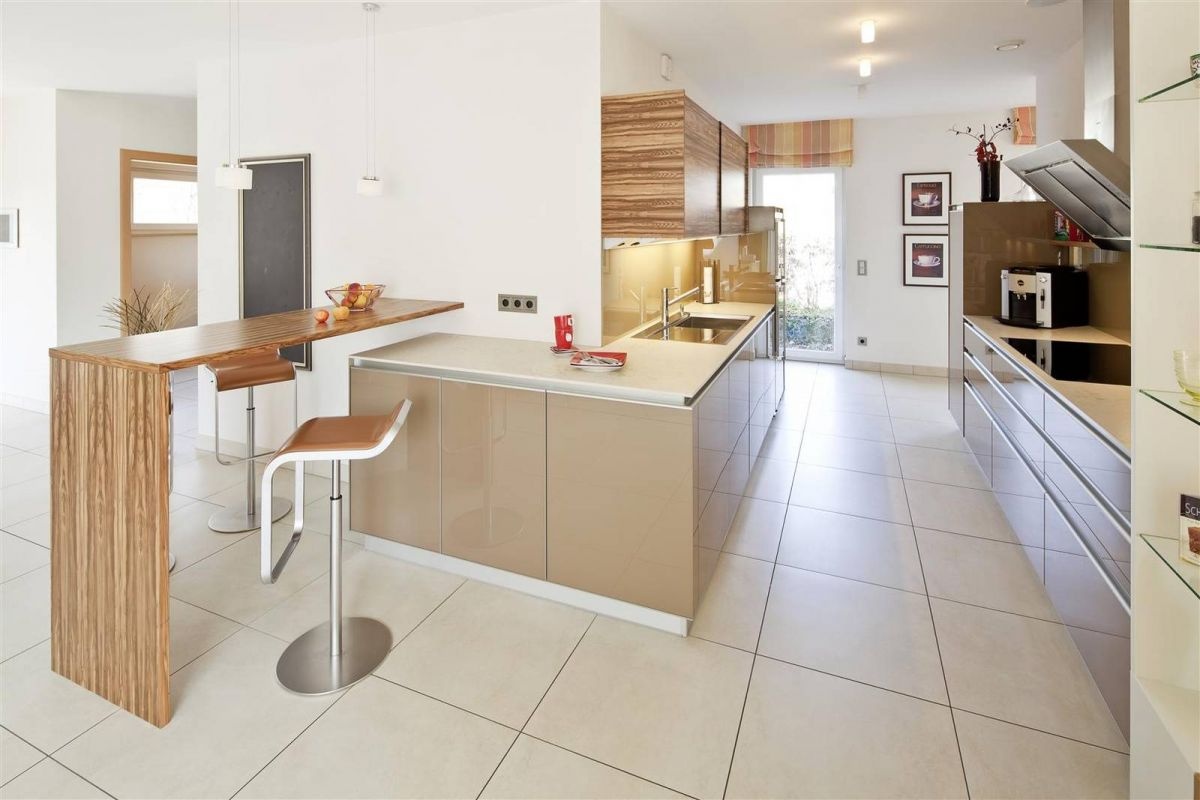 Kitchen cabinets in this kitchen are parallel. A narrow raised bar with metal chairs.
Kitchen in high-tech style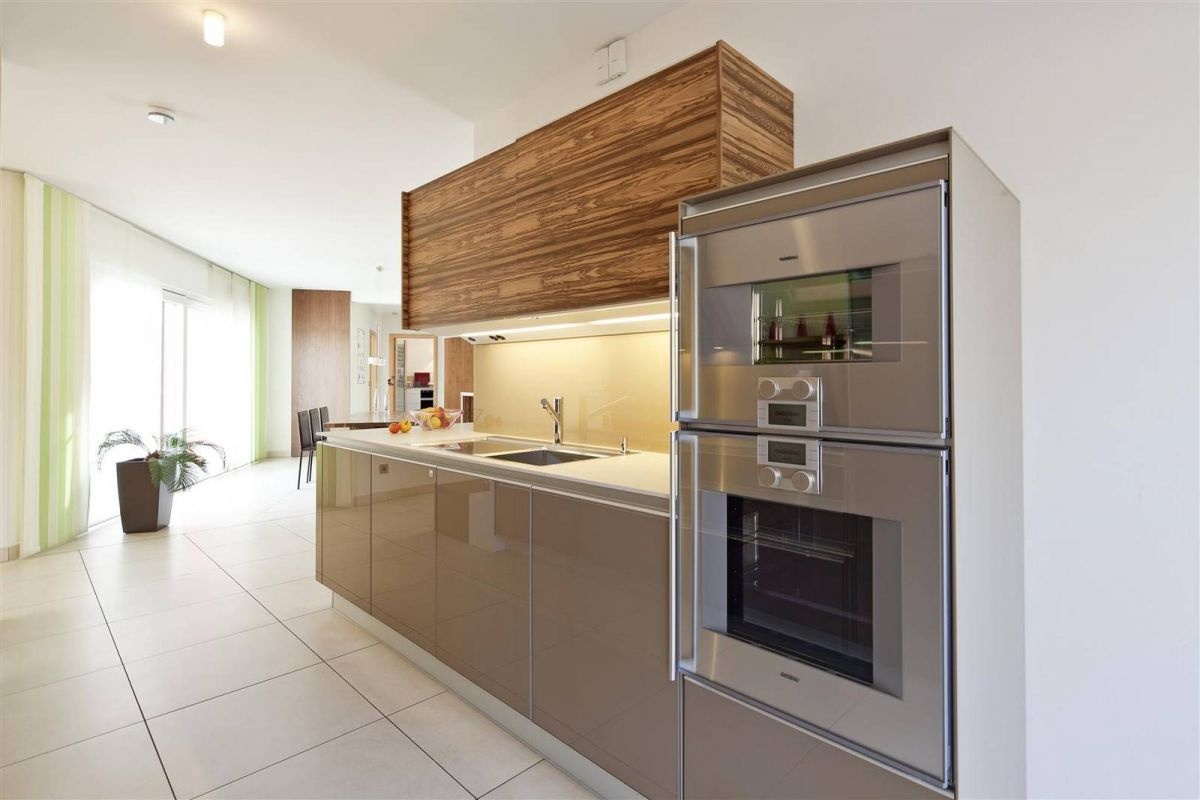 The high-tech kitchen is equipped with a modern oven and a stainless steel microwave oven, built-in at eye level.
Built-in kitchen sink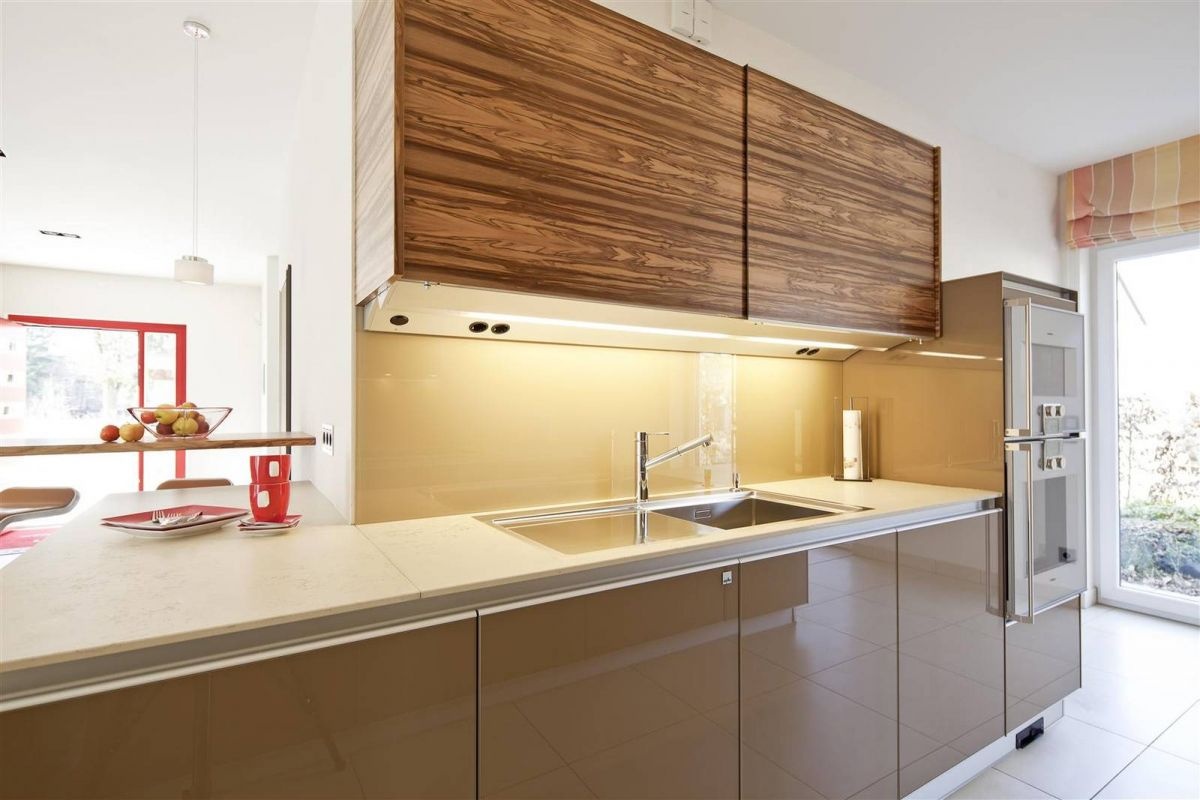 Cabinets for dishes with a lighted working surface are located above the built-in kitchen sink. Garbage can easily be scraped directly into the sink.
Stylish modern kitchen hood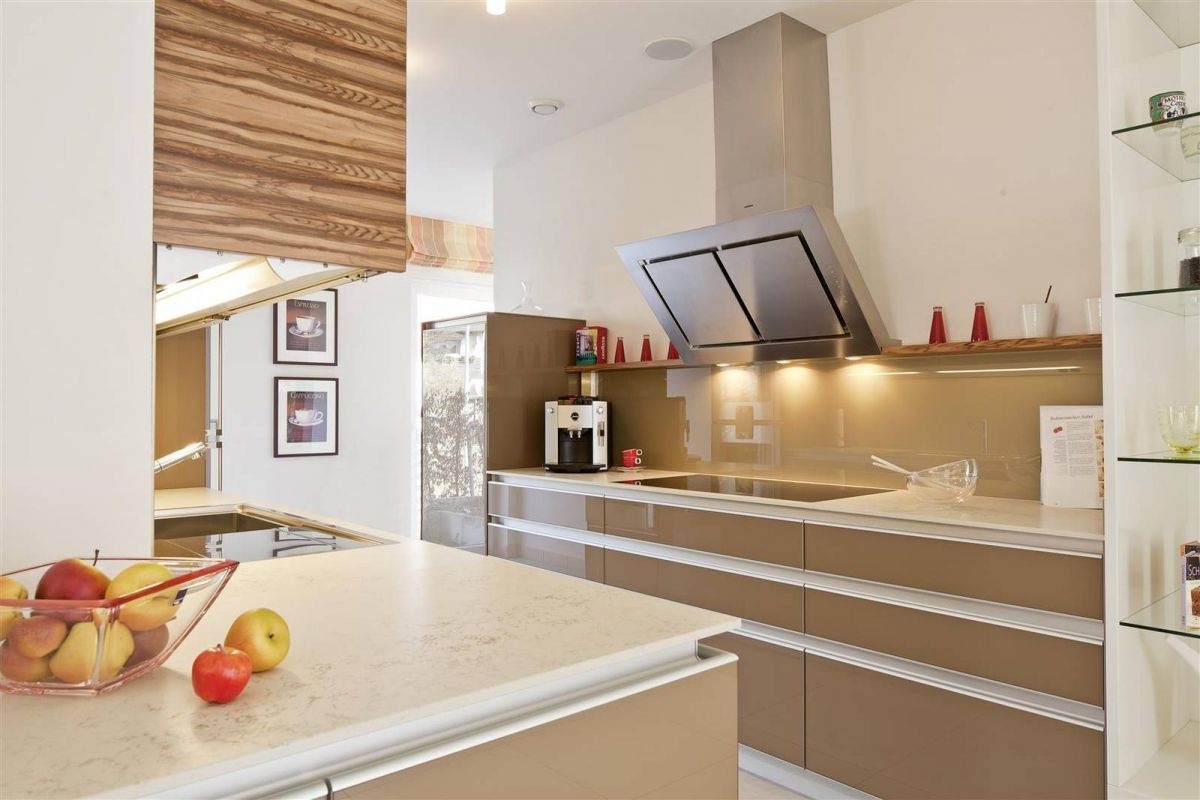 The kitchen hood with lighting is located above the glass-ceramic hob. On both sides of the hood there are open shelves for spices and other necessary trifles.
Modern style dining room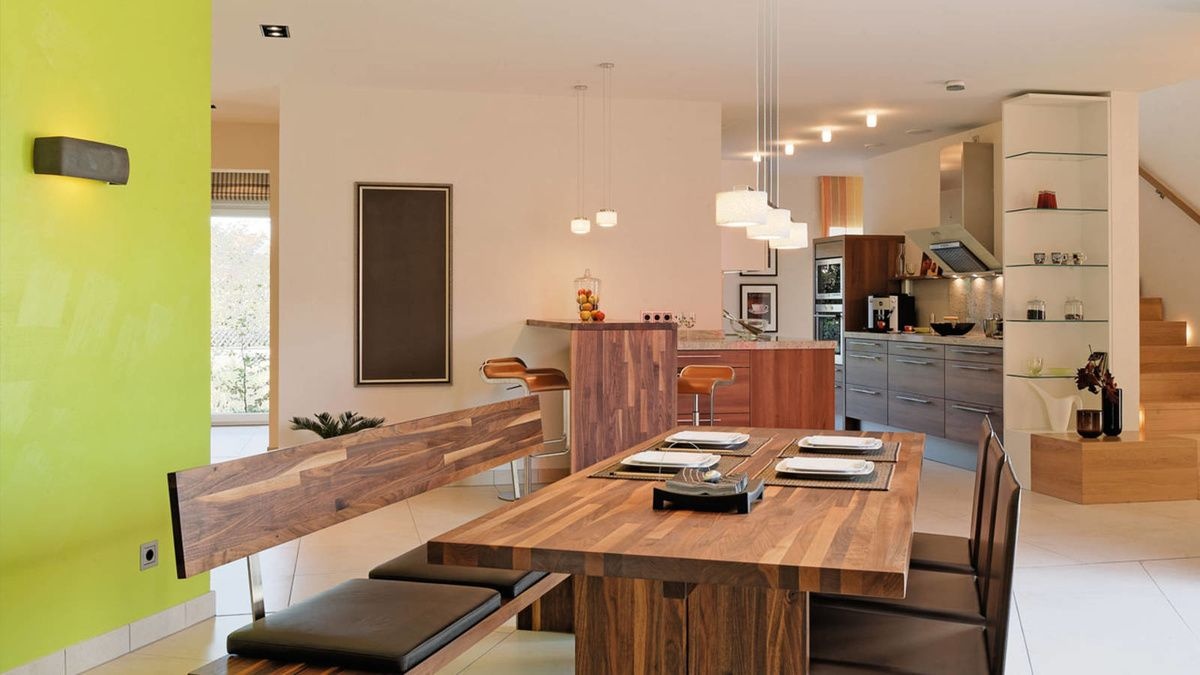 Dining table and a bench made of inlaid shield of beautiful colors. On the other side of the table are modern chairs.
Luxurious bathroom in a modern style.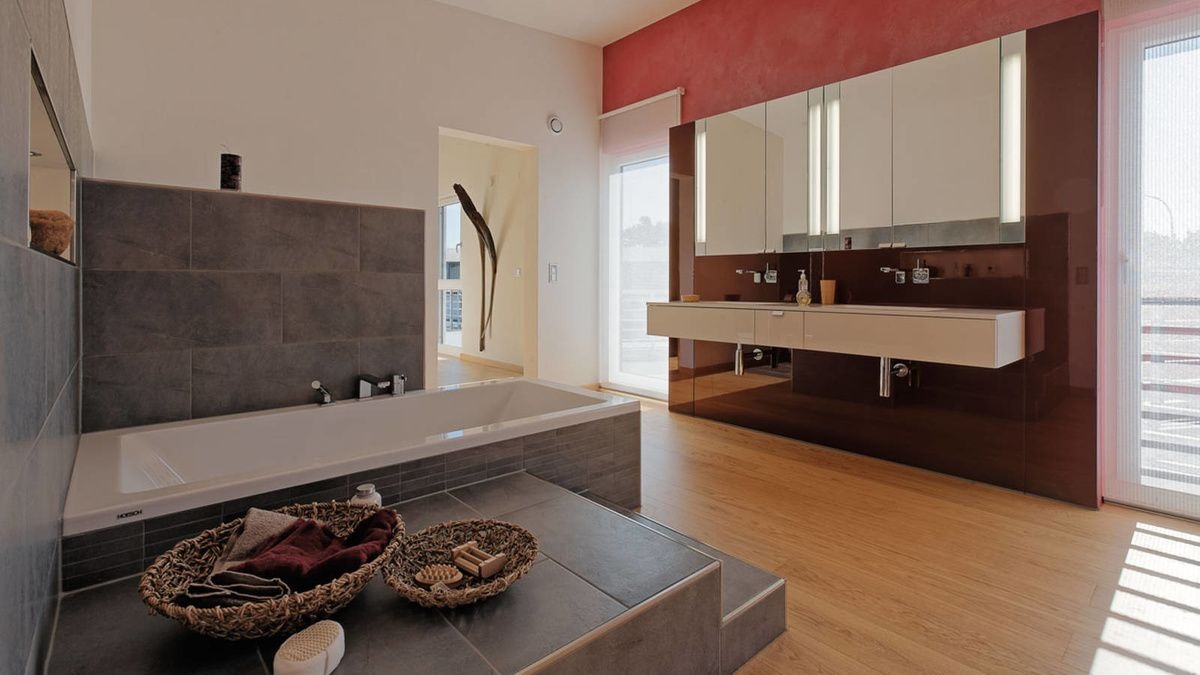 A huge modern bathroom with walk-in shower, with a bathtub with steps and a sauna.
Steps for bathtub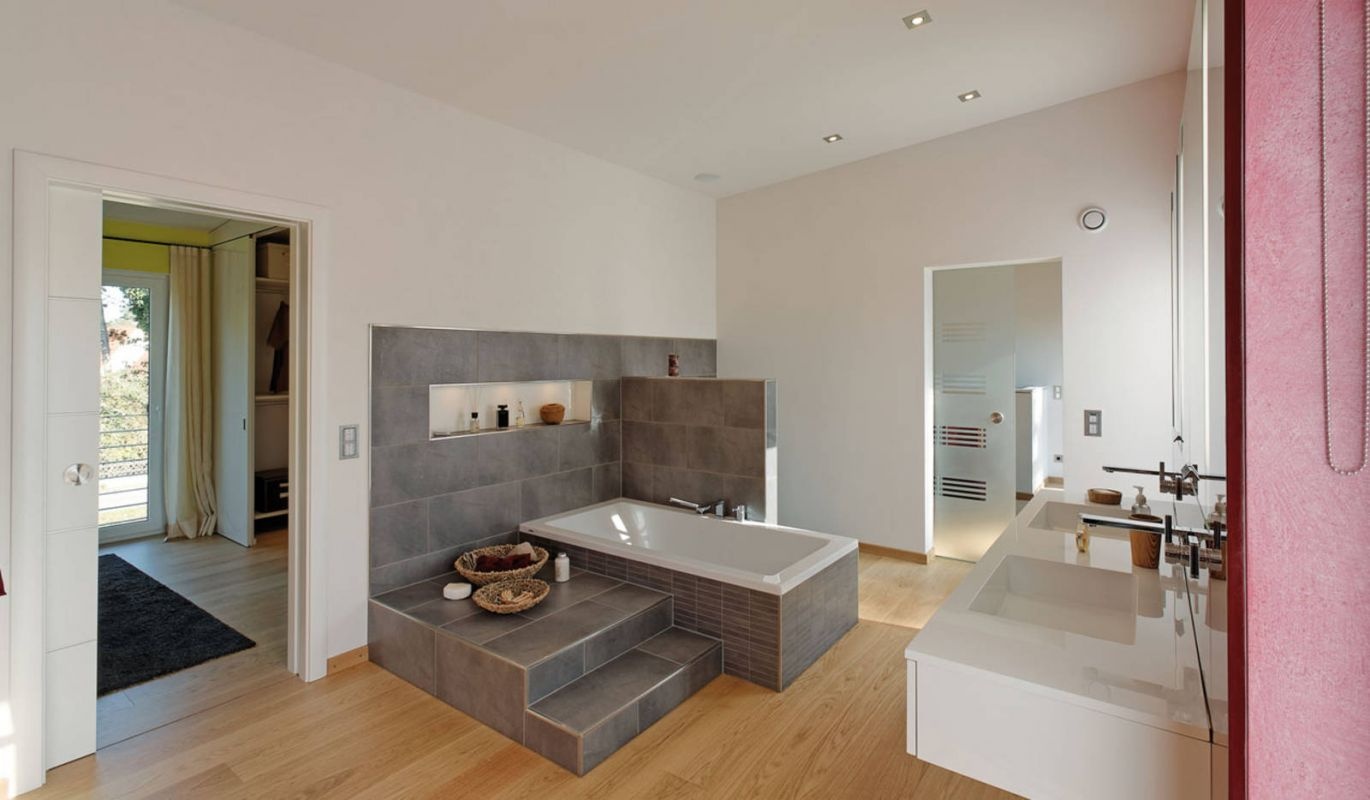 Steps in front of the bathtub give easy access for small children and the elderly.
Super bathroom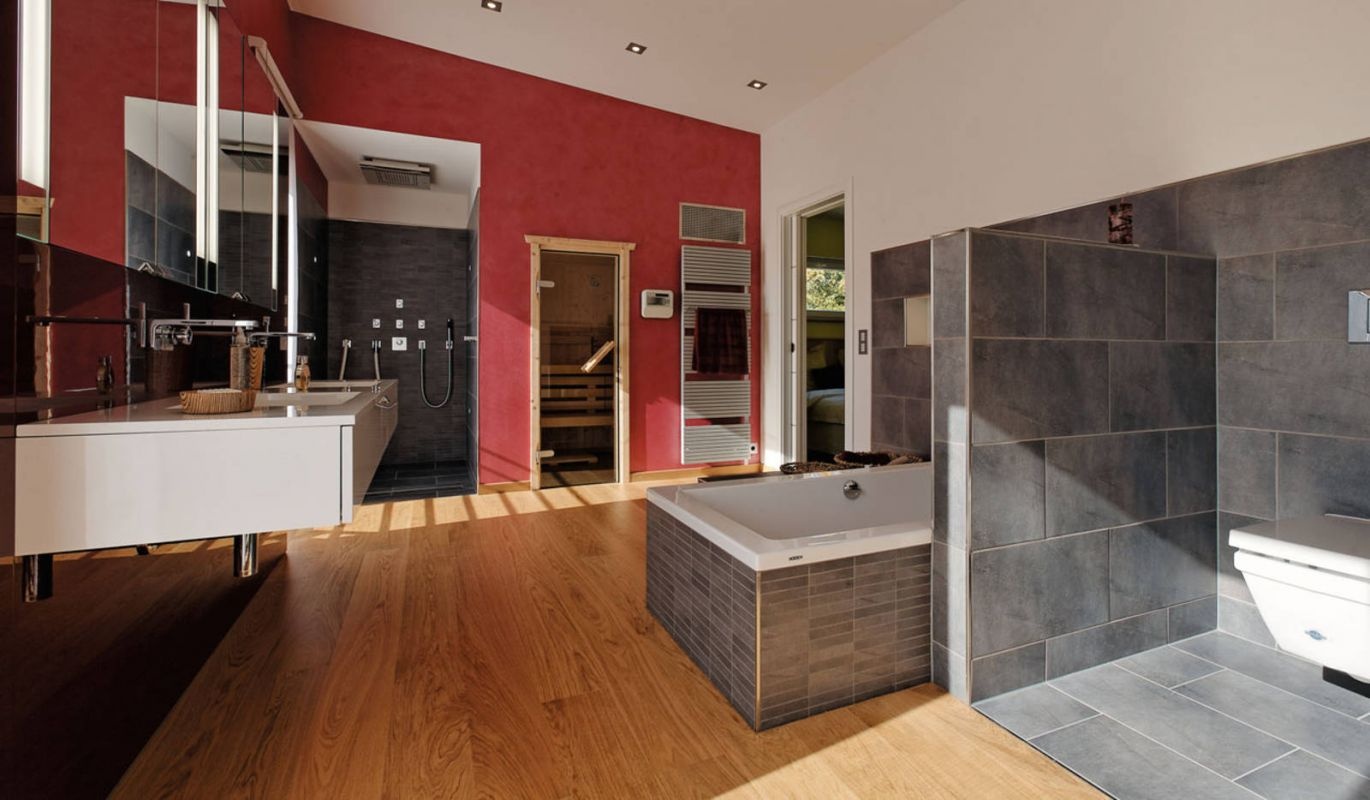 The toilet is separated from the rest of the bathroom by a low partition, two built-in washbasins, a built-in shower cabin and a sauna.
Modern bathroom with a pink wall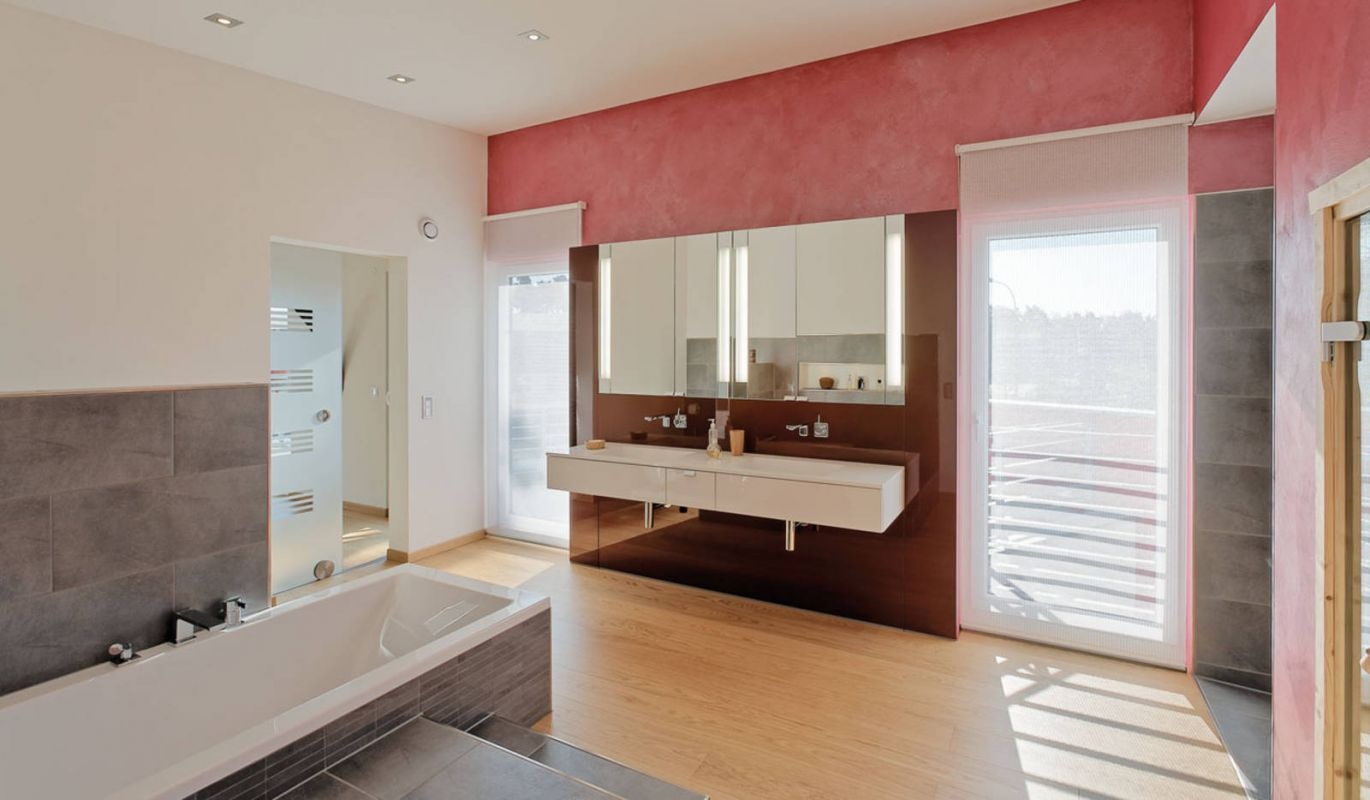 Two washbasins are built into the console table.
Sofa in the lobby of the second floor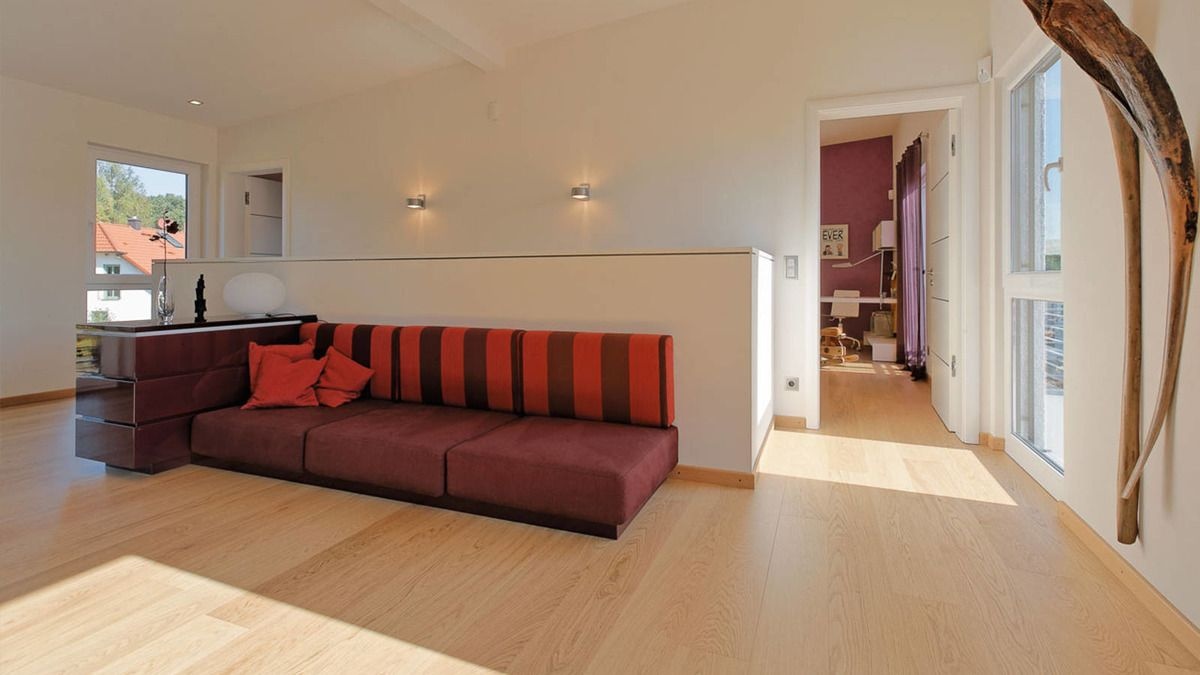 Bright and modern master bedroom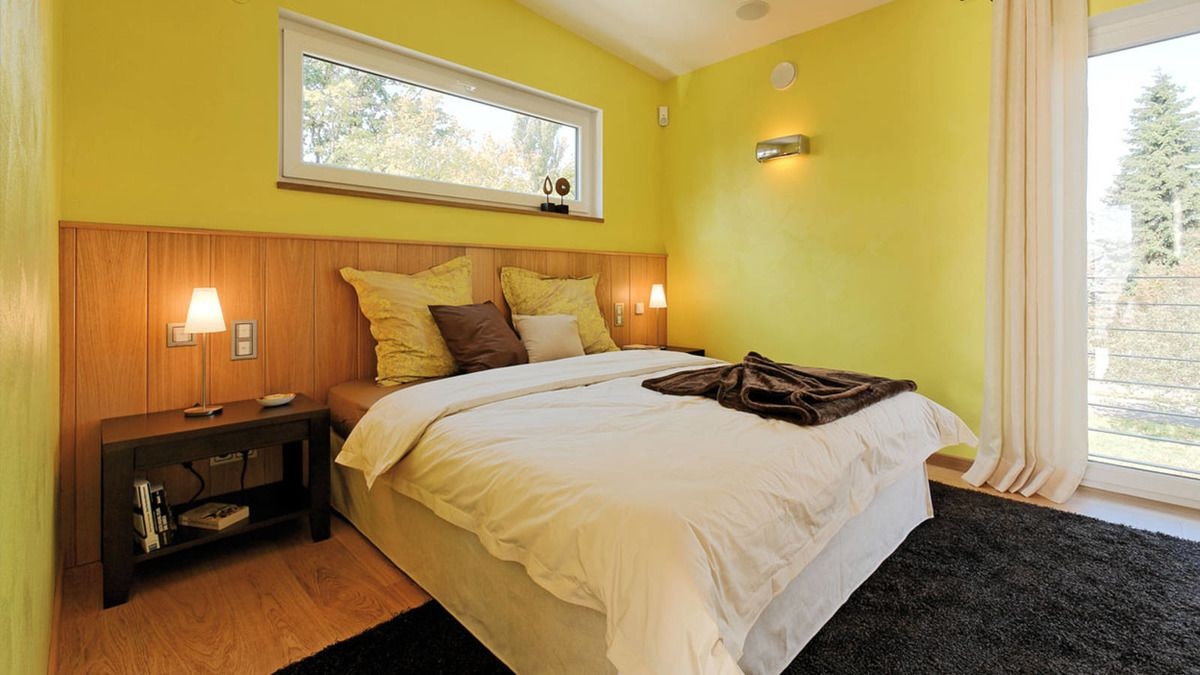 The master bedroom with yellow walls makes the bedroom sunny all day long.
Plan Details
Floor:
2
---
Bedrooms:
3
---
Garage:
attached garage
---
Heated Area:

0
---
Ground Floor Square:

0
---
1st Floor Square:

0
---
Width:
15
---
Depth:
---
Roof:
flat
---
Bathrooms:
---
Max Ridge Height
---
Wall materials:
aerated concrete
---
Facade cladding:
stucco
---
Foundation:
Slab
---
Outdoor Living:
Deck
---
Windows:
panoramic windows
OUR RECOMMENDATIONS
---
We invite you to visit our other site, EPLAN.HOUSE, where you will find 4,000 selected house plans from around the world in various styles, as well as recommendations for building a house.