Successful balance of tradition and modernity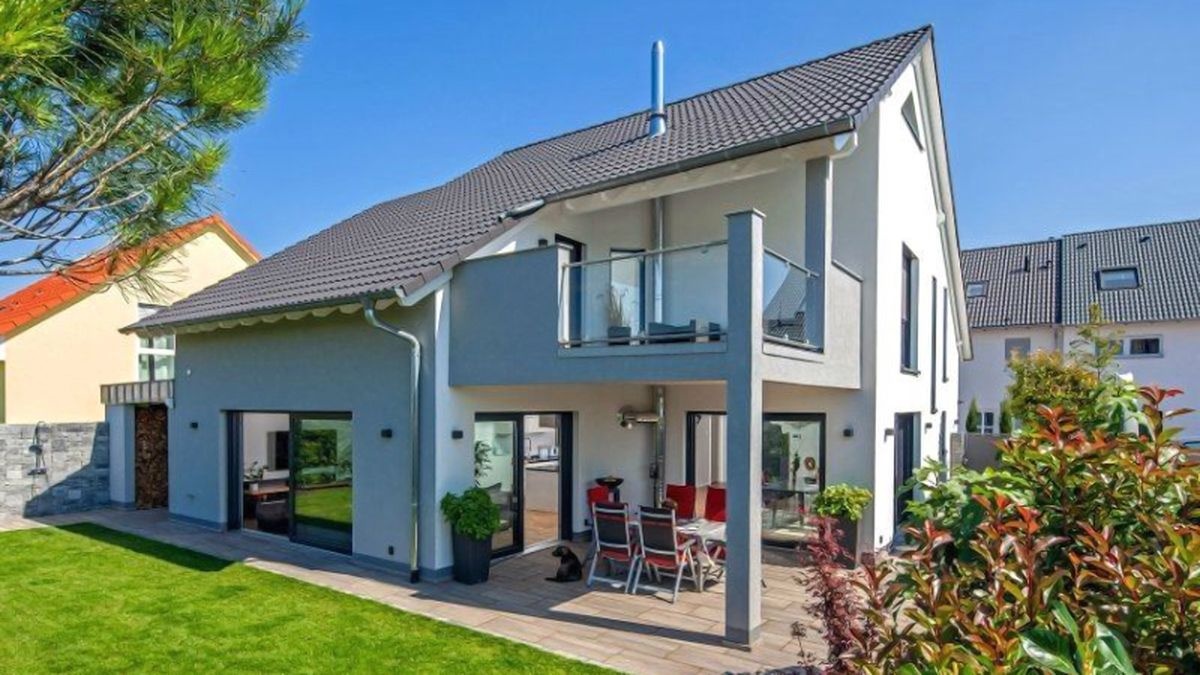 As an individually planned saddleback house, Haus Fuchs convinces at first glance with its elegant symmetry, slender light strips on the entrance side and asymmetrical roof geometry on the gable sides. The contrast between white and anthracite emphasizes the clear and elegant appearance in addition. On the east gable is a large balcony with partial roofing and underneath a sheltered terrace.
Openness and plenty of light also characterize the floor plan on the ground floor: Entrance area, hallway, cloakroom and staircase are integrated into the open-plan residential ensemble. The attic is designed for four people and offers sufficiently large individual rooms and a lot of comfort. The parents' wing has a bathroom with shower and bath and a dressing room, which could also be used from the children's rooms.
The House View from a Street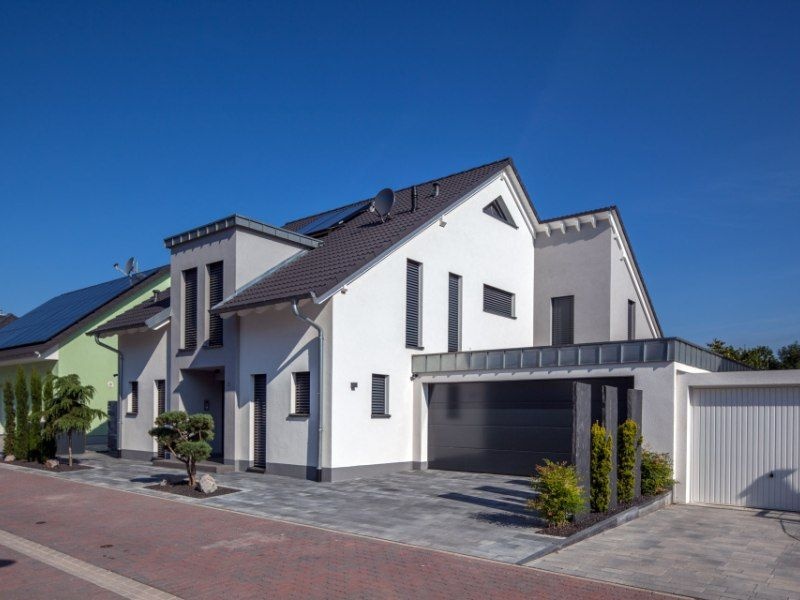 The House Terrace with a Dining Table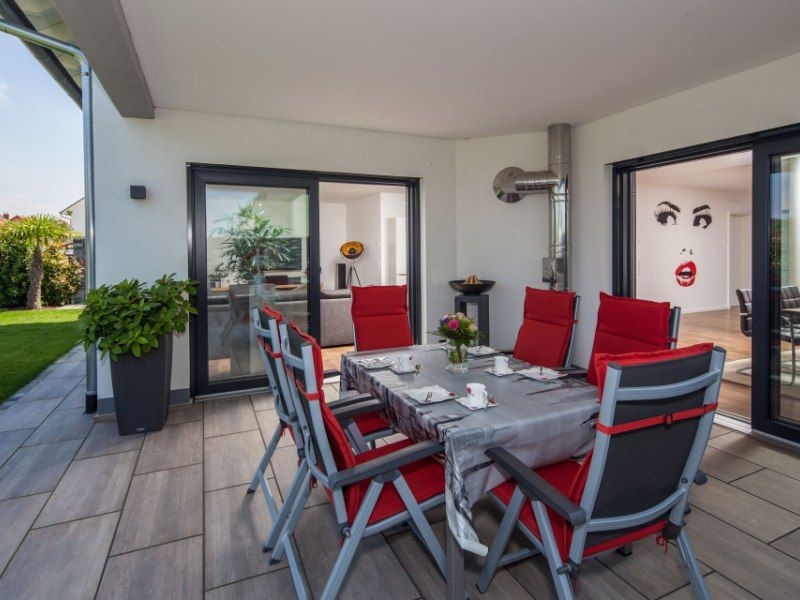 The White Modern Kitchen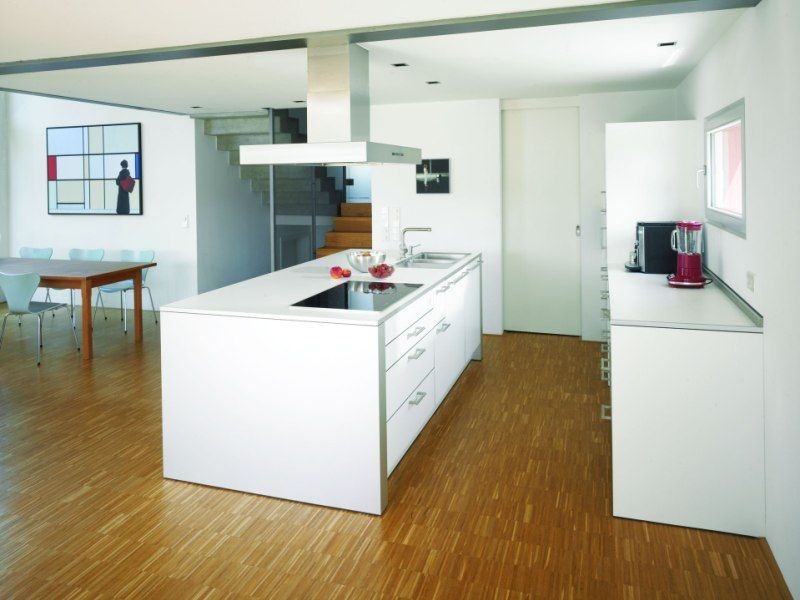 The Open Layout of the Living Room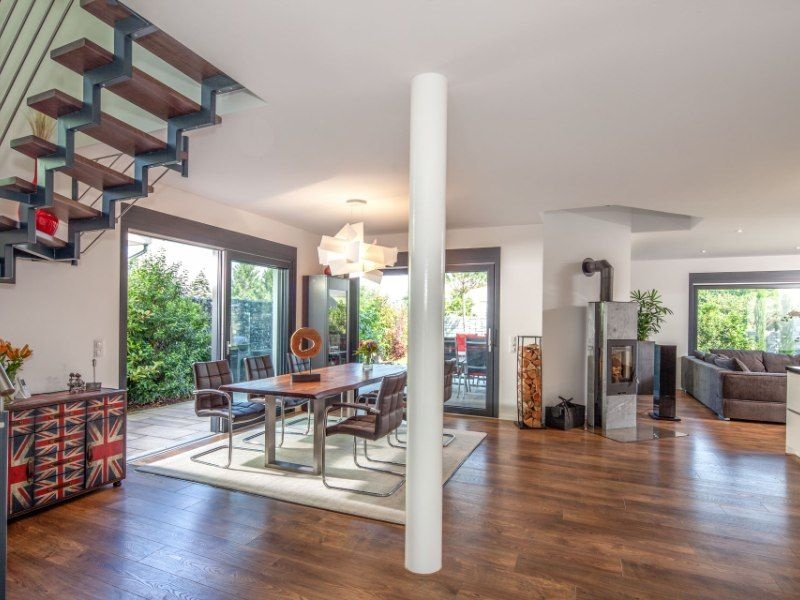 A Wood Stove in a Dining Room
View to the Kitchen with recess on a ceiling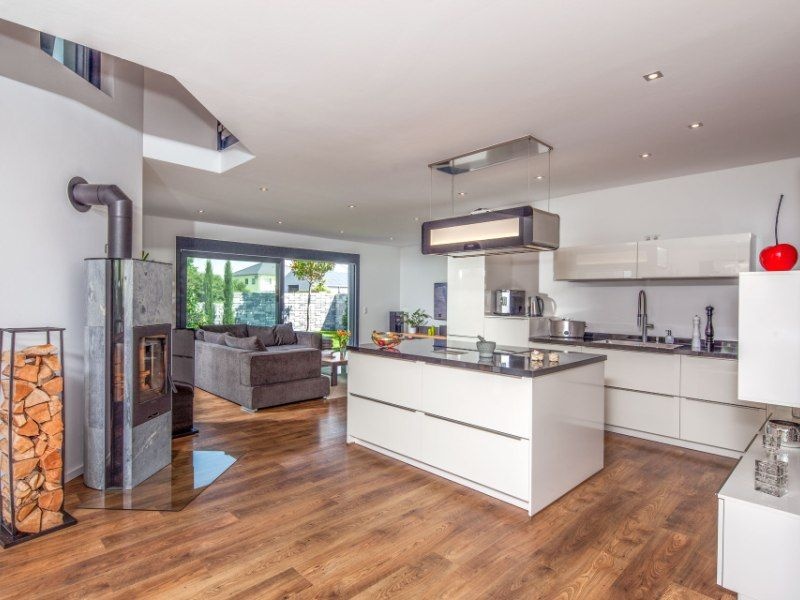 The Blue Bathroom for other family members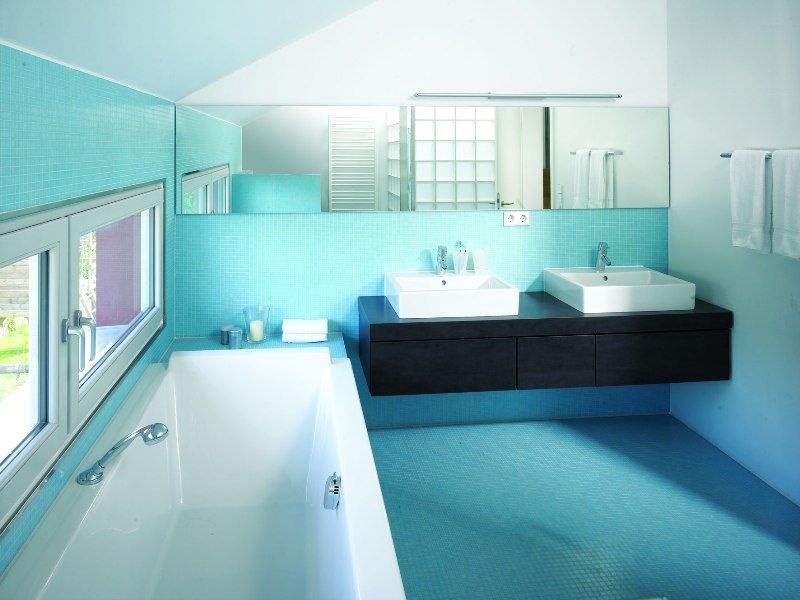 The Bathroom under a sloped roof with blue walls and black furniture
Foyer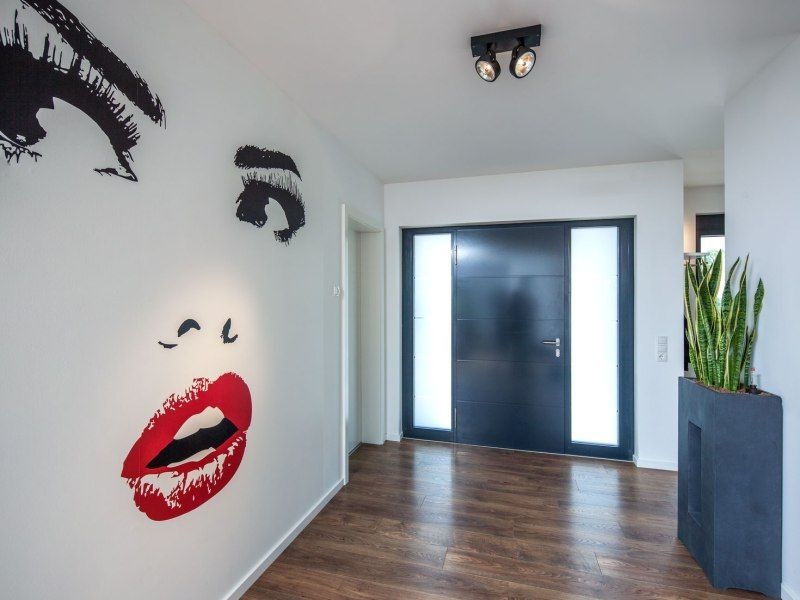 Foyer with a wall pop-art picture
The walk-in closet near the foyer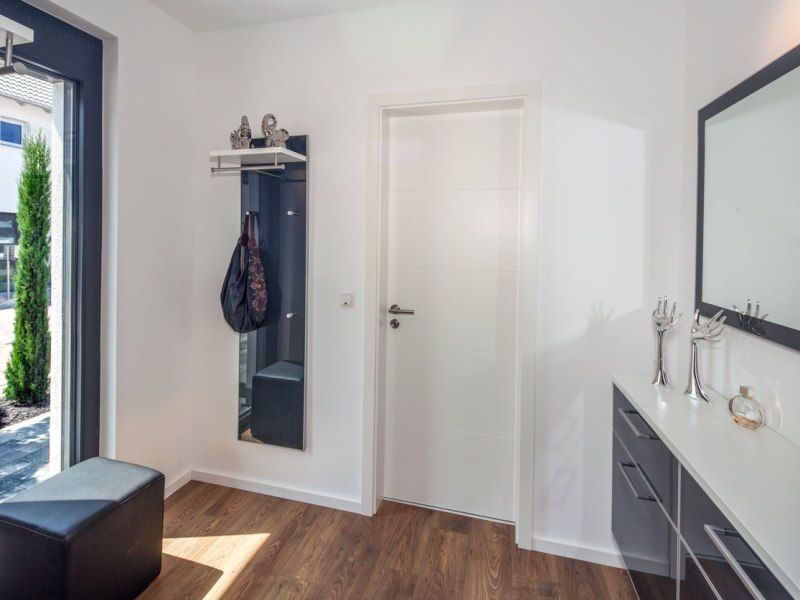 The walk-in closet with a mirror, dresser and a door to the guest WC
Modern Master Bathroom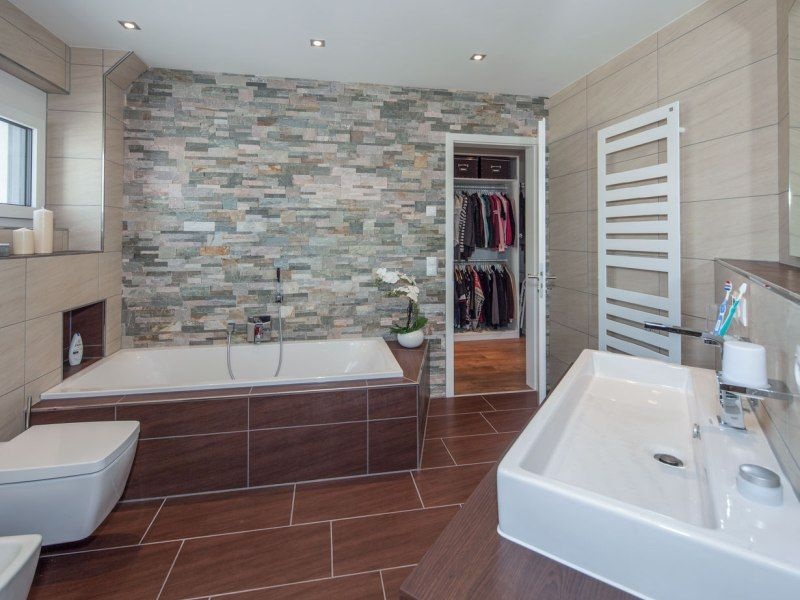 The Modern Master Bathroom in Cafe Color
Plan Details
House

двухэтажный
---
Bedrooms —

три
---
Garage Type:

two car garage
---
Total Heated Area:

186.3 sq.m
---
1st Floor:

0 sq.m
---
2nd Floor —

0 sq.m
---
Dimensions —

13,72 х 9,13 м
Roof —

gable roof
---
Wall framing —

газобетон
---
Cladding:

stucco
---
Foundation type —

Slab
---
Outdoor living:

Deck, Balcony
---
Windows:

large windows
---
Сауна —