Architect Robson Rack: The old house turns into a new one
Modern house with a swimming pool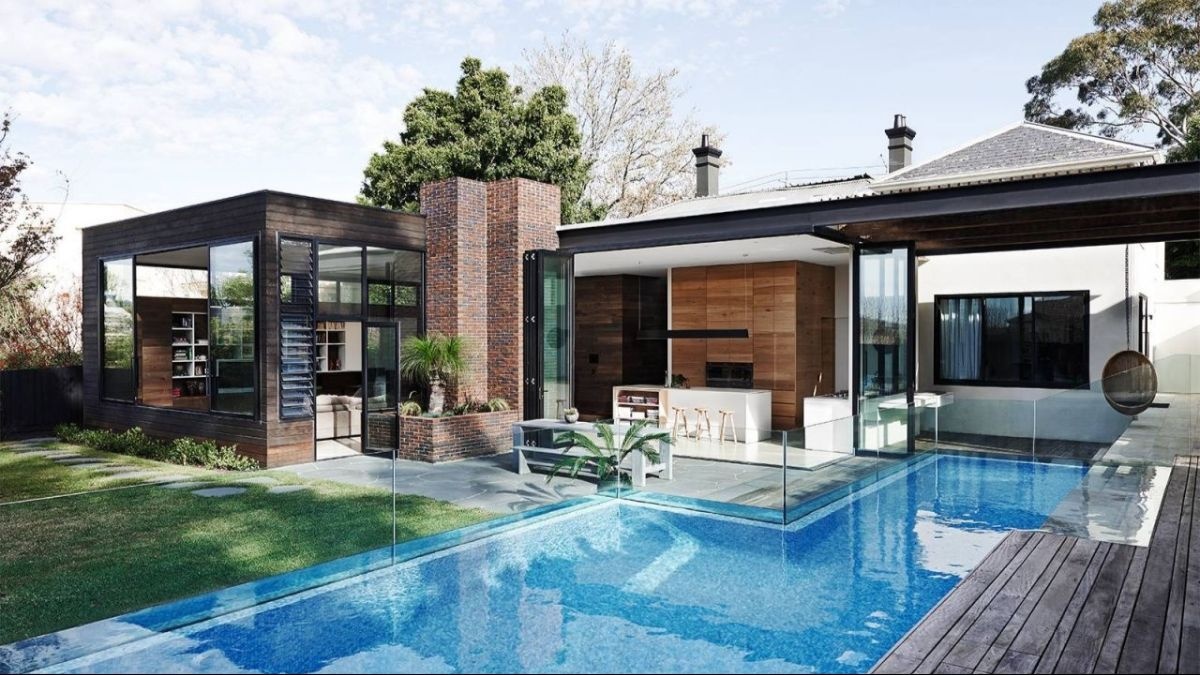 Modern house with a swimming pool from Architect Robson Rack
All photos by Lisa Kohen and Mark Roper
This obsolete Victorian residence was completely re-planned. Wooden floors and walls are laid across the house, creating a harmonious, smooth transition from the old part to the new.
Customers wanted to see new rear living quarters open to the backyard. They also wanted these new spaces to merge smoothly with the old part of the house. We dismantled the annex of the 80s, raised 1 meter above the backyard. We moved this climb to the end of the corridor, making a ceiling height of 3.8 meters. This annex consisted of a living room, kitchen, pantry, and laundry. A new brick fireplace on request acts as a central axis for new premises and connects to the old facade. The kitchen has double-leaf doors to the ceiling, which allows you to integrate the room with the backyard. The living area with banquet chairs has large sliding windows.
The floors were replaced in the original residence by a dark oak tree, which smoothly passes to the three walls of the extension, forming a ribbon. This allowed the creation of seamless integration between the old and the new. The attic window allows the light to fall on this transition.
The spaces in the extension are determined by color solutions. The kitchen is finished with light joinery of oak and pale stone. The concrete floor helps identify the new room, and also allows the dark oak, light oak, and brown brick fireplace to co-exist in one space. A fireplace made of brown brick is a constant link and a reminder of the brick facade of the Victorian house. Inside this warm and textured palette lies a house, fully automated and technologically advanced.
This obsolete Victorian house was rebuilt and reborn, to carry out the challenge for another hundred years ahead. The house is fully automated and equipped with the latest technology. This smart automation, disguised inside natural materials. This created a seamless integration between the old and new interior design.
The old Victorian cottage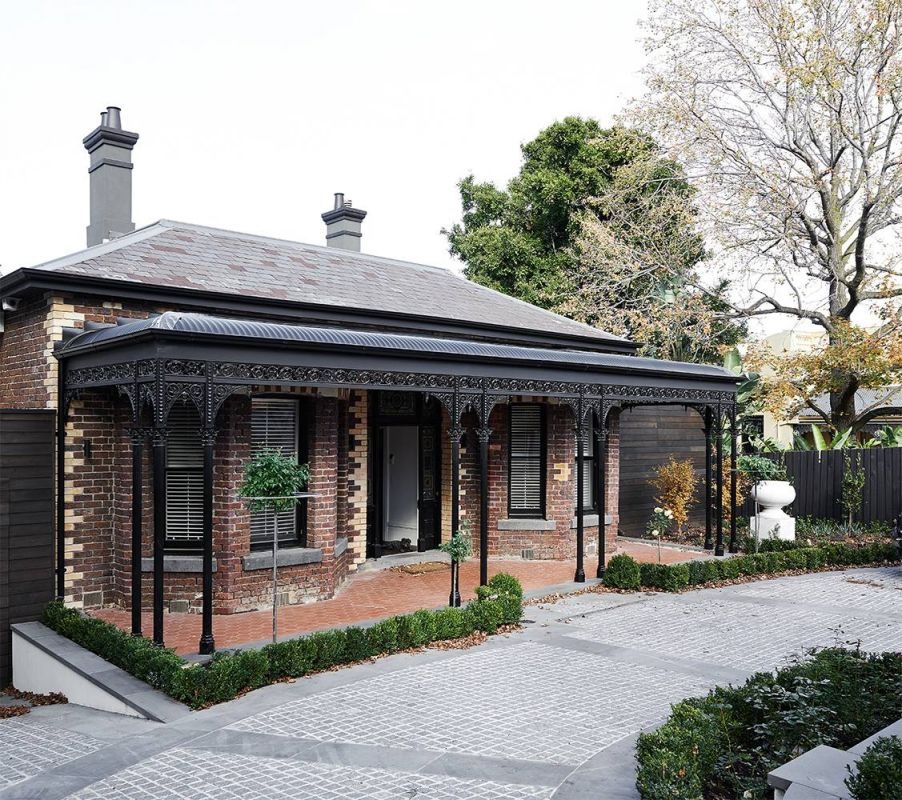 The facade of an old house that has become inside a modern house
Patio in a modern house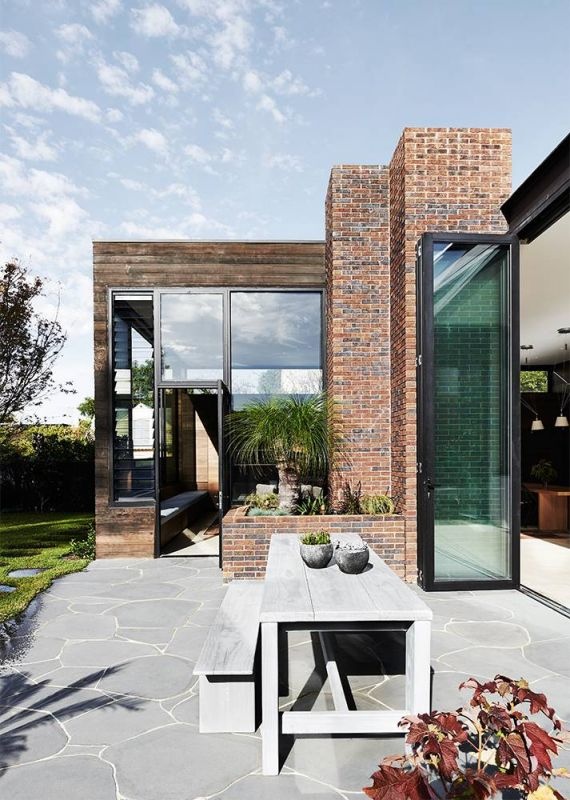 Patio in a modern house after renovation.
Covered terrace with tables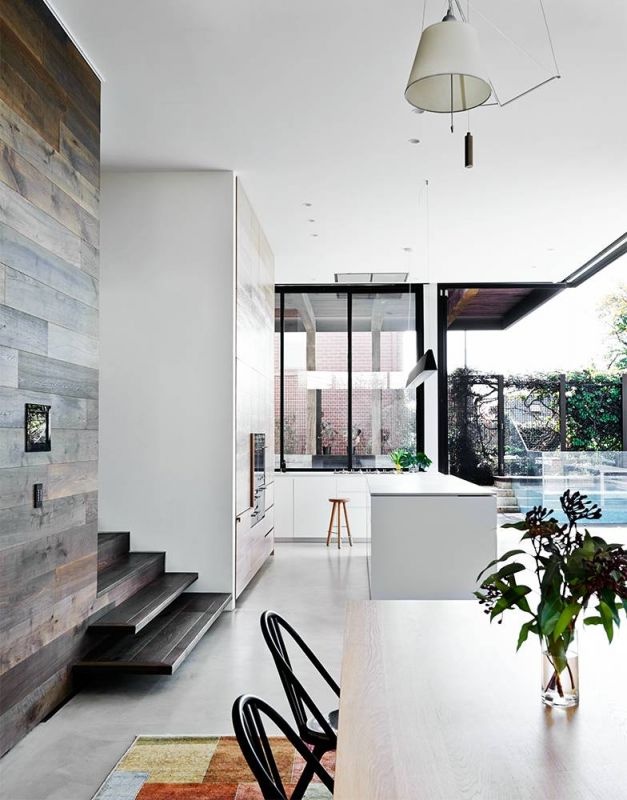 Terrace of a modern house under the roof in front of the pool.
Living room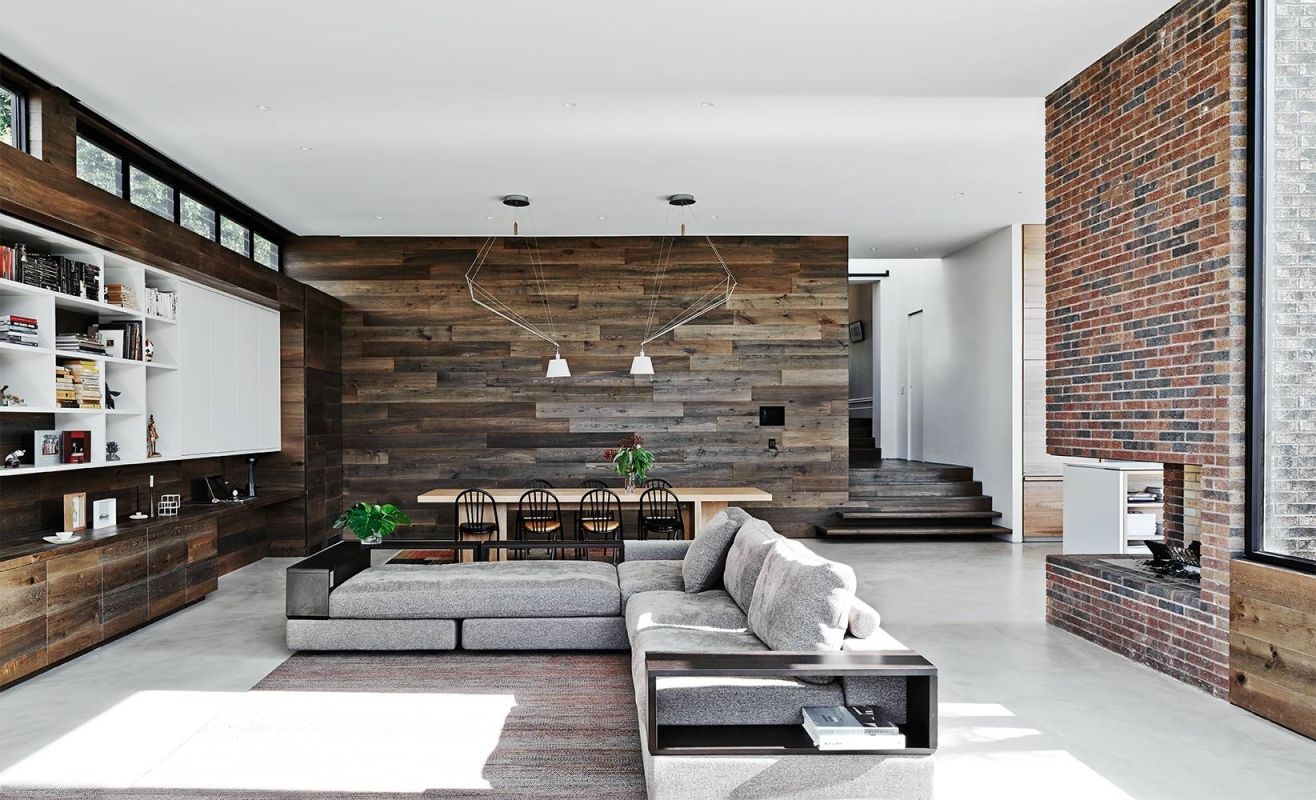 Living room in modern style with woodwork and clerestory windows.
Modern kitchen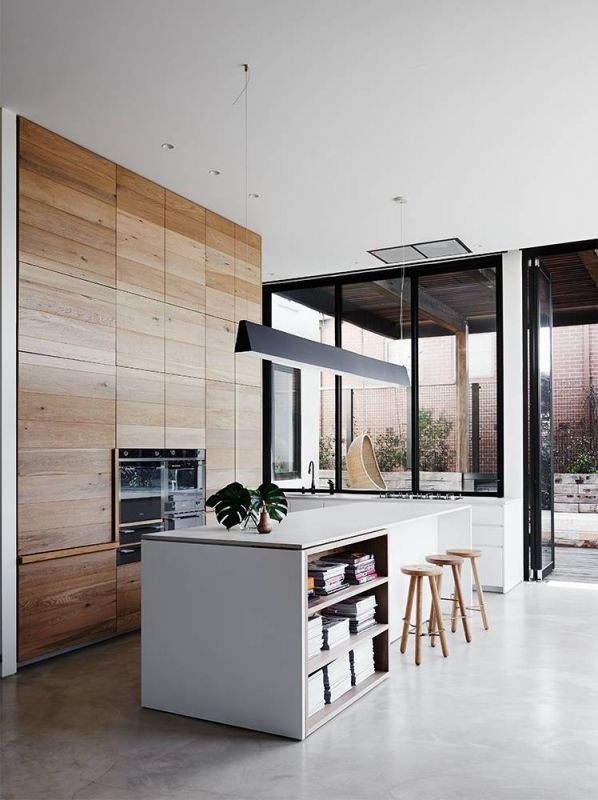 Modern kitchen in the new annexe of the old house
Modern kitchen with kitchen island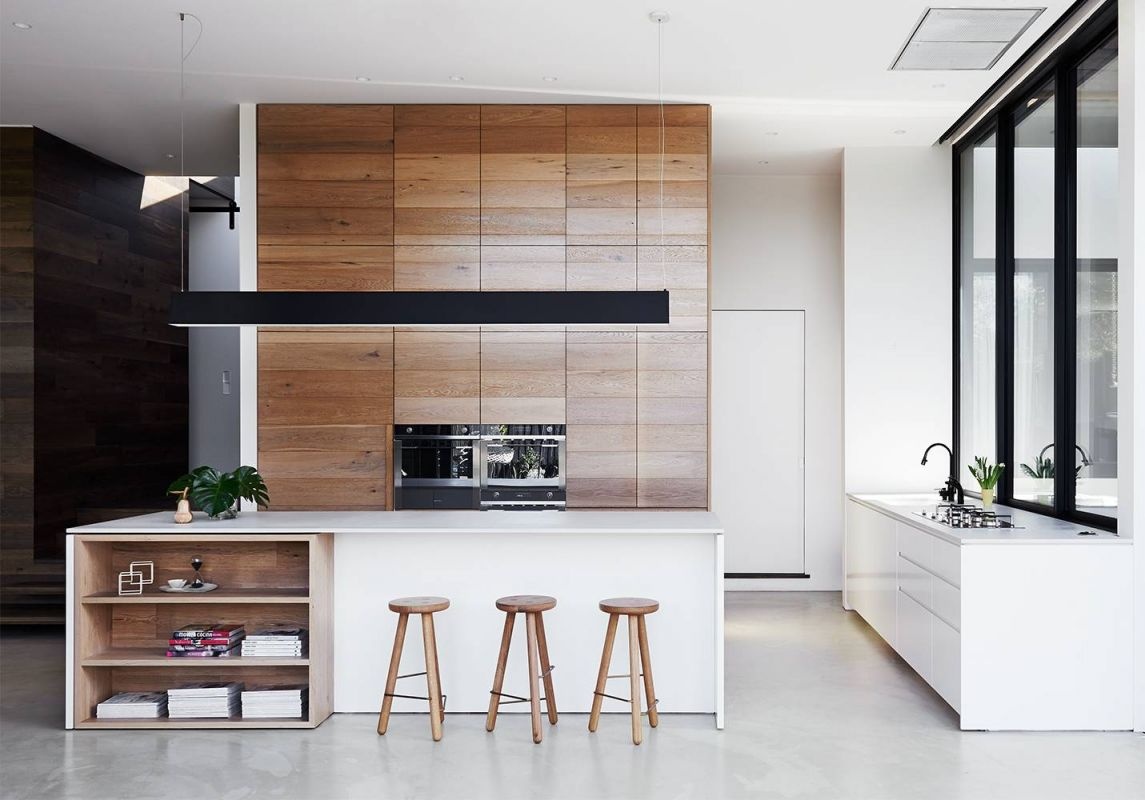 The back wall of the kitchen hides a pantry, the entrance to which is on the side.
Stovepost and open fireplace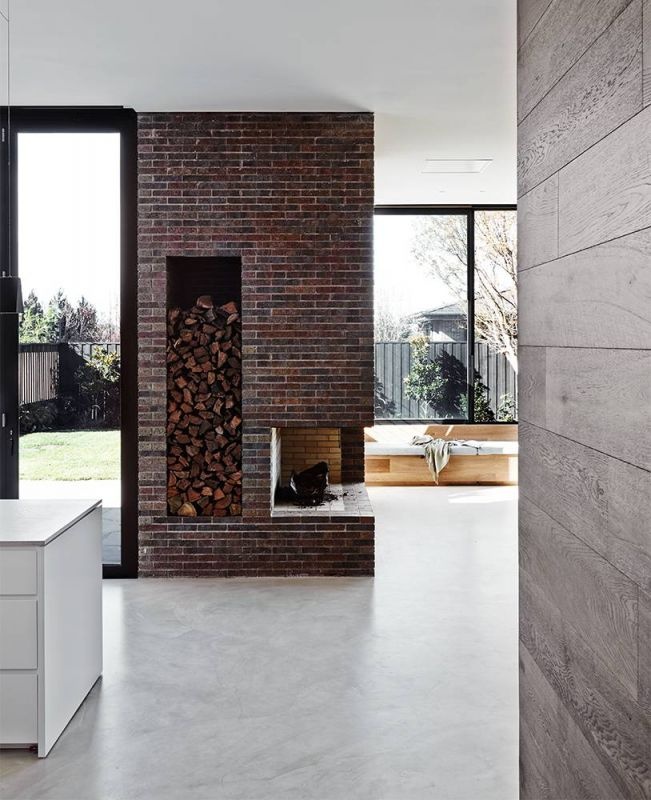 An original pile built into the fireplace chimney in a modern house
Modern master bathroom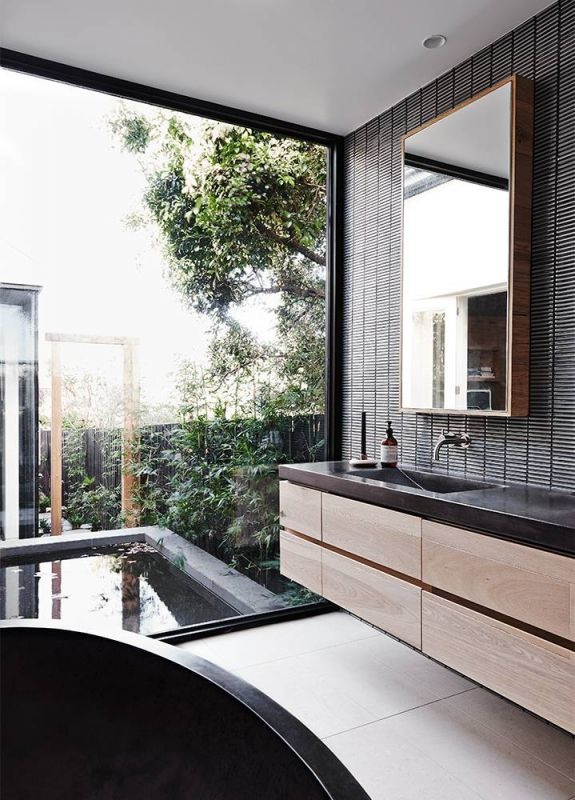 Modern bathroom with a glass wall
Modern bedroom in the old part of the Victorian house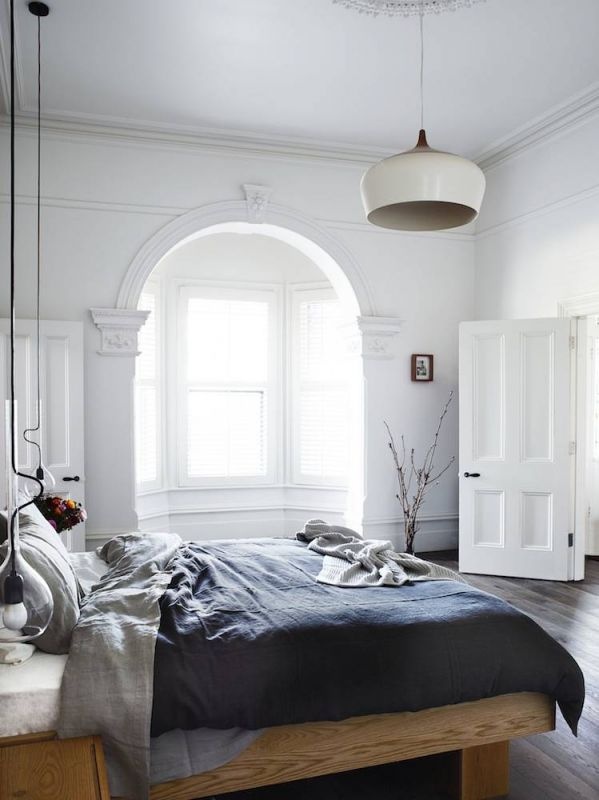 Bedroom with a beautiful bay window with an arch
Eclectic: classic corridor in a modern house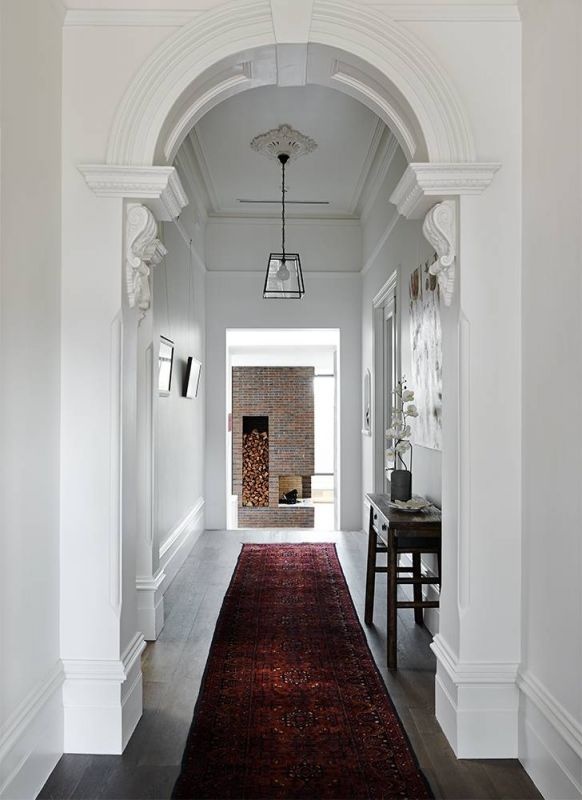 Классический коридор с арками соединяет старую часть дома с новой пристройкой в современном стиле.
Robson Rack's house facades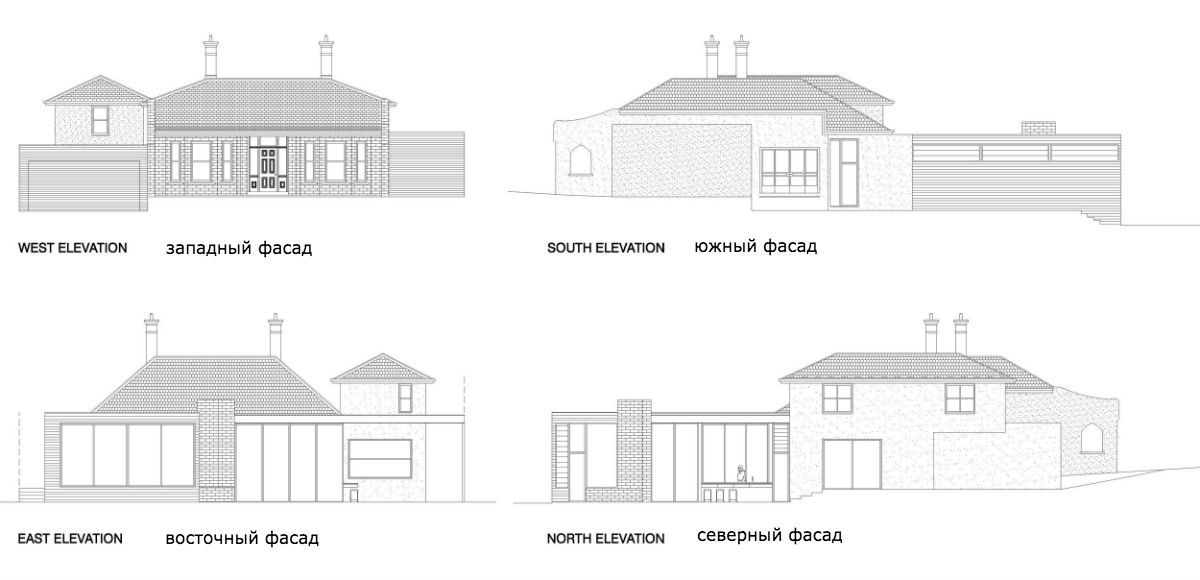 Plan Details
House

одноэтажный
---
Bedrooms —

три
---
Garage Type:
---
Total Heated Area:

200 sq.m
---
1st Floor:

0 sq.m
---
2nd Floor —

0 sq.m
---
Dimensions —

м
Roof —

hip roof
---
Wall framing —

кирпич
---
Cladding:

brick
---
Foundation type —
---
Outdoor living:

Deck
---
Windows:

panoramic windows