Modern House Plan With an Elevator: The Collmann House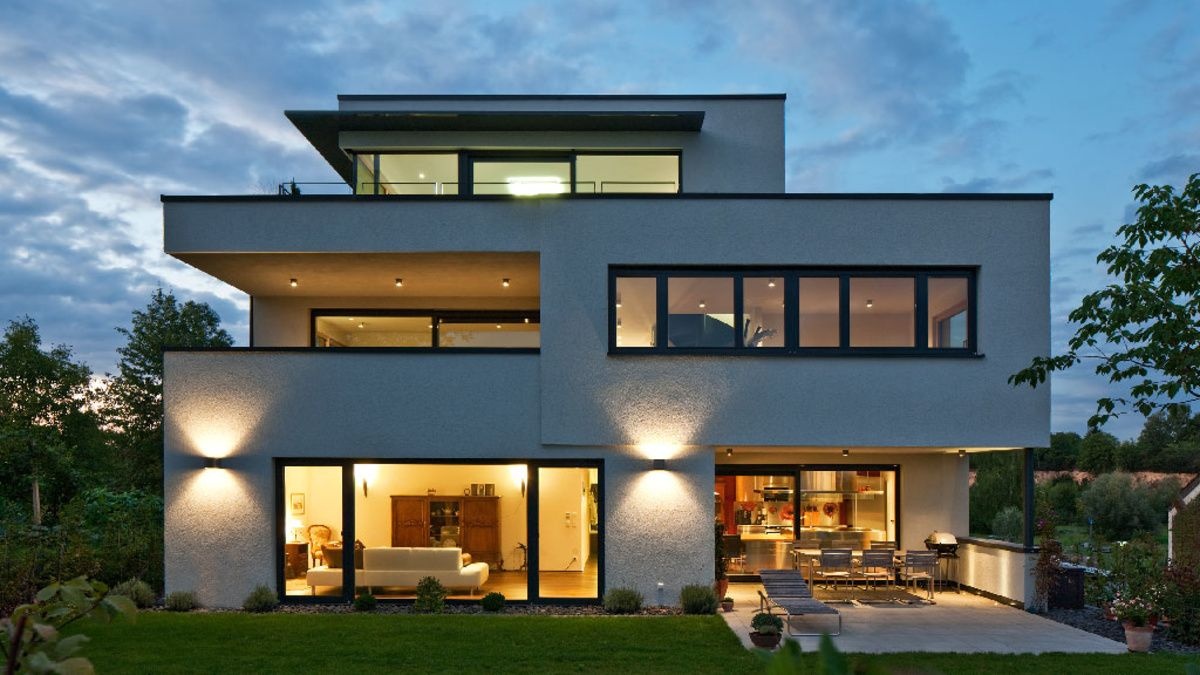 The modern villa built of an aerated concrete in the contemporary style of the Collmann family is the epitome of luxurious living. What you can see from the outside by the clear forms, the generous window surfaces and the visually very attractively recessed terrace surfaces continues on the more than 400 square meters of living space inside the stylish house. From the basement with double garage, large storage area, and guest area, a comfortable elevator goes up through the entire house to the luxurious studio with sliding glass doors under the purist flat roof. In between, there are open-plan living areas for two families on the ground floor and first floor. Covered outdoor areas, a sauna, spa baths and a walk-in closet complete this attractive villa.
Street view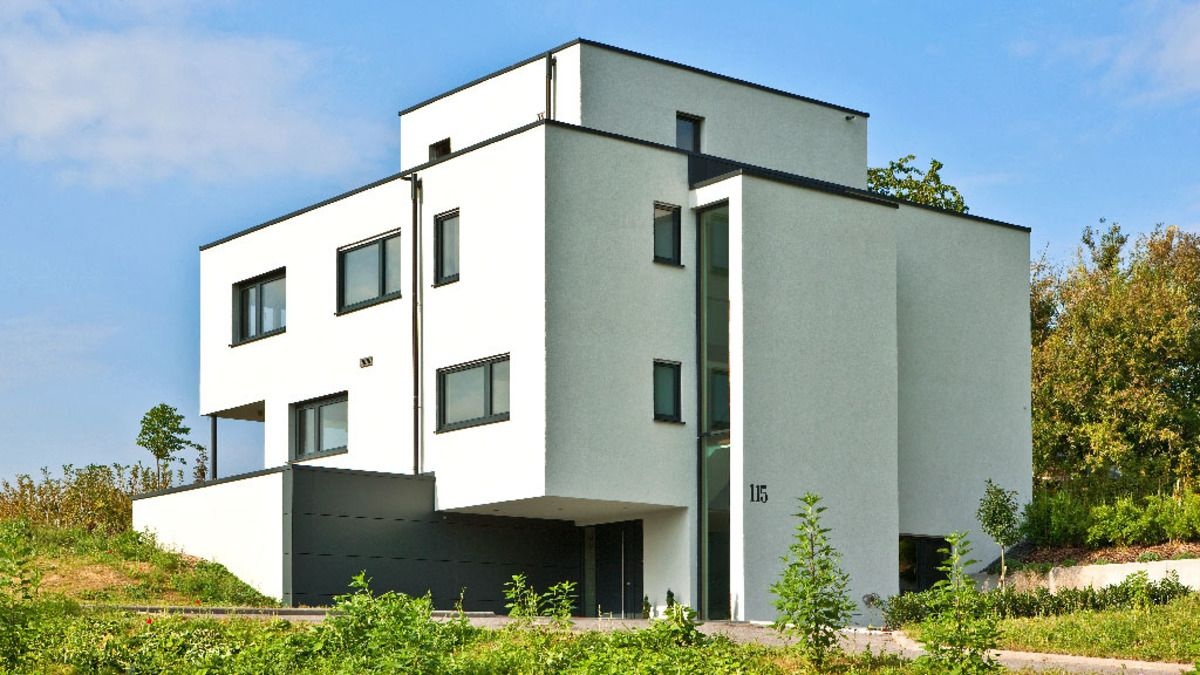 Contemporary tree-story house plan with a basement, two-car garage and roof terrace
The Backside View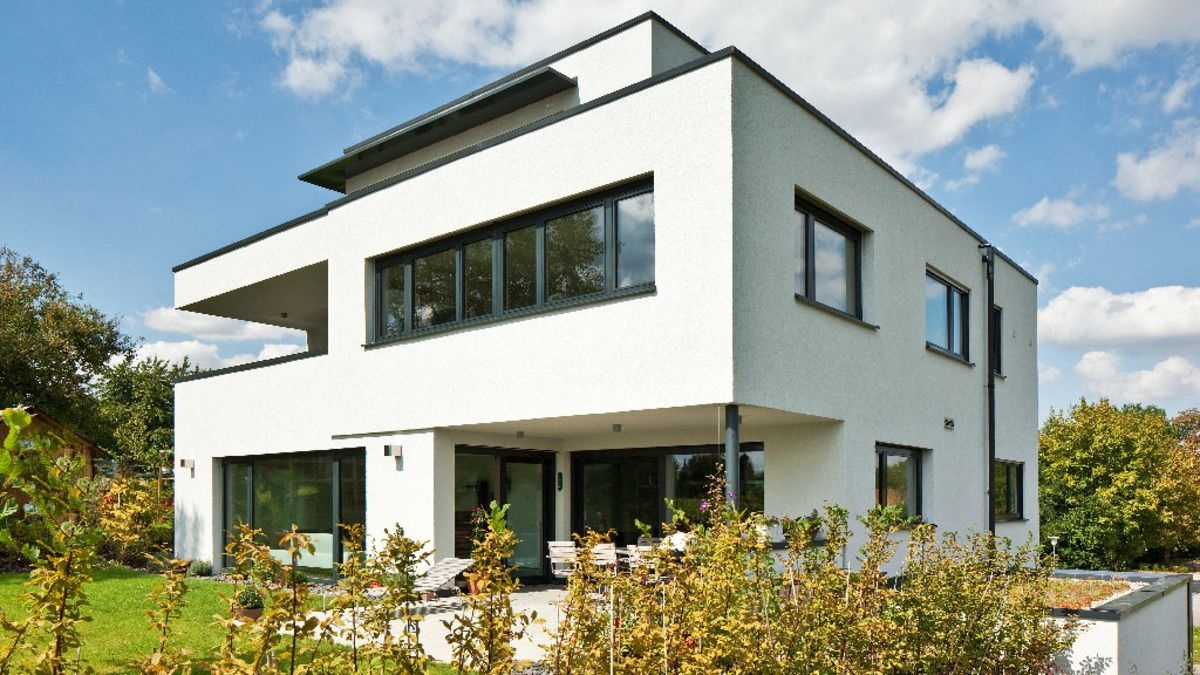 There is an open patio on the ground floor
A living room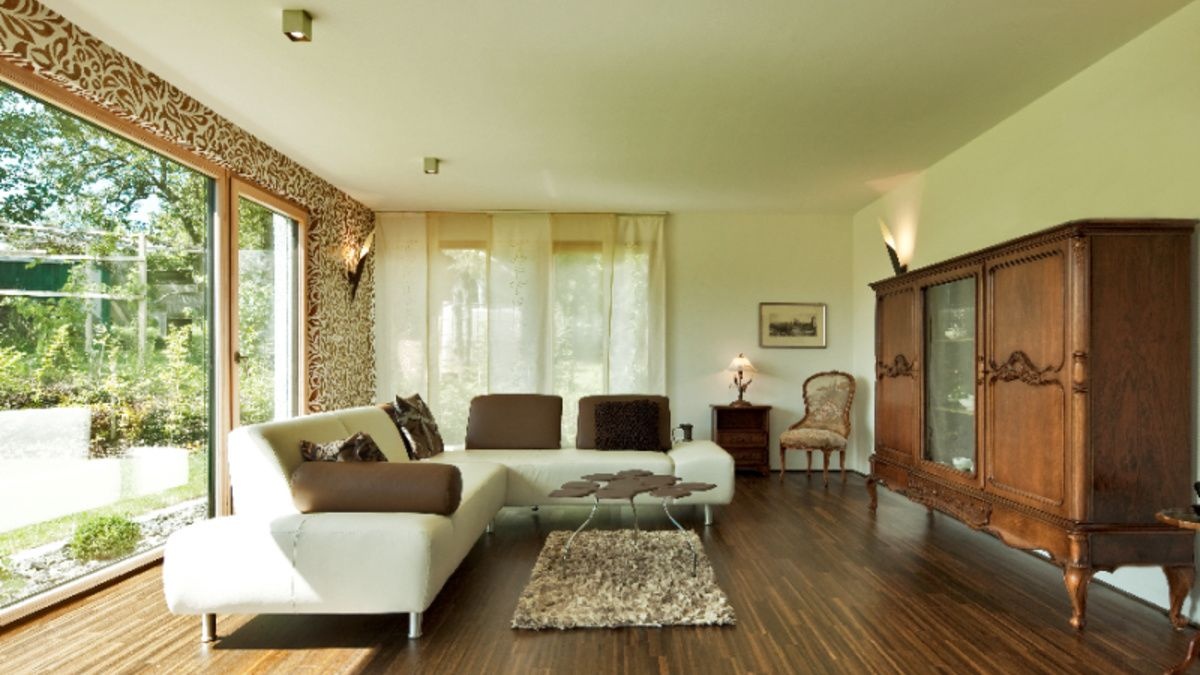 Mixed style living room with a modern and rustic furniture.
First Floor Dining Room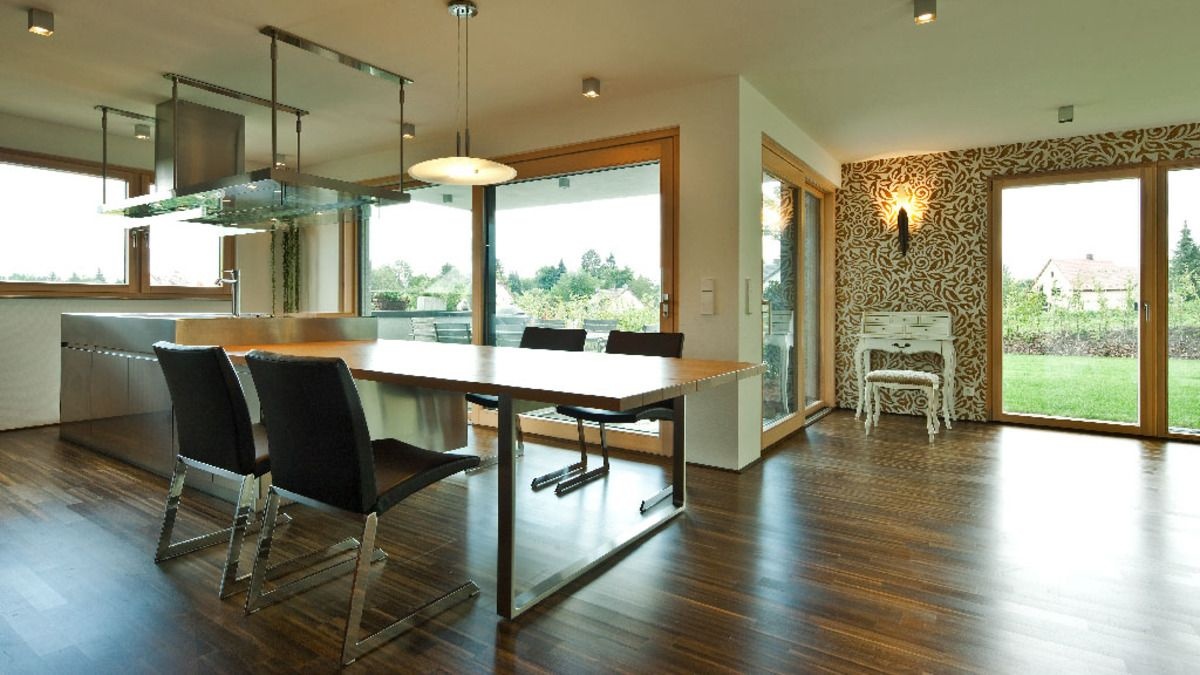 Second Floor Dining Room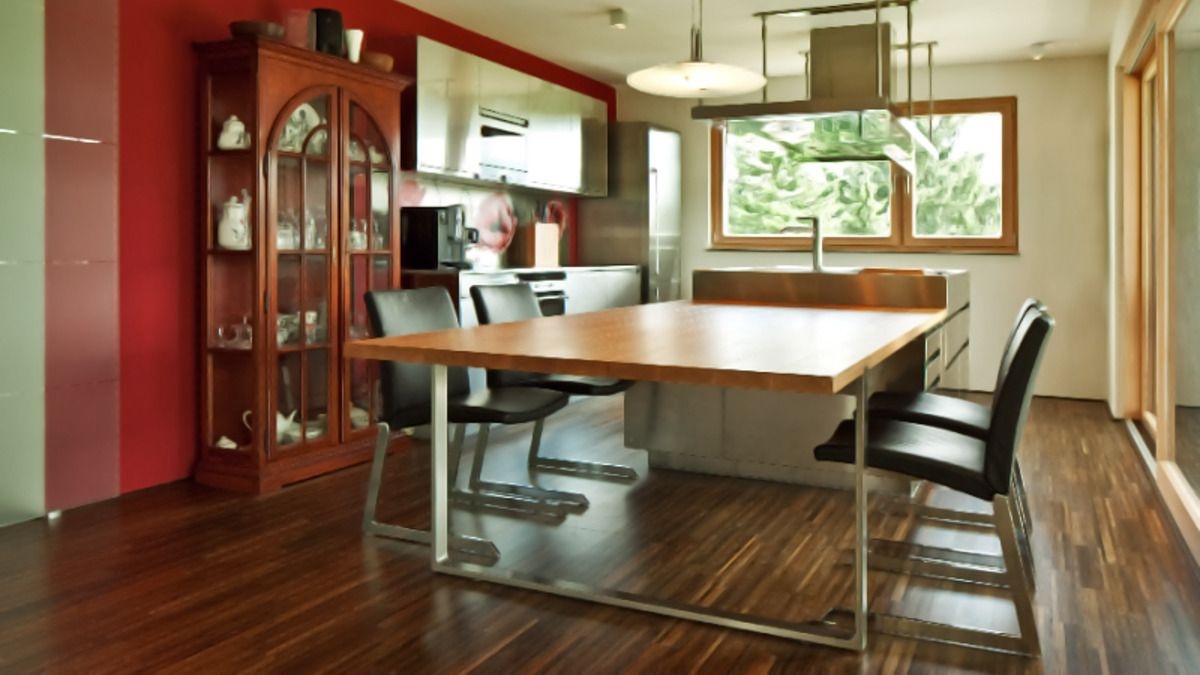 A dining room's wall decorated by red color paint, metal and wood table and chairs.
Large Bathroom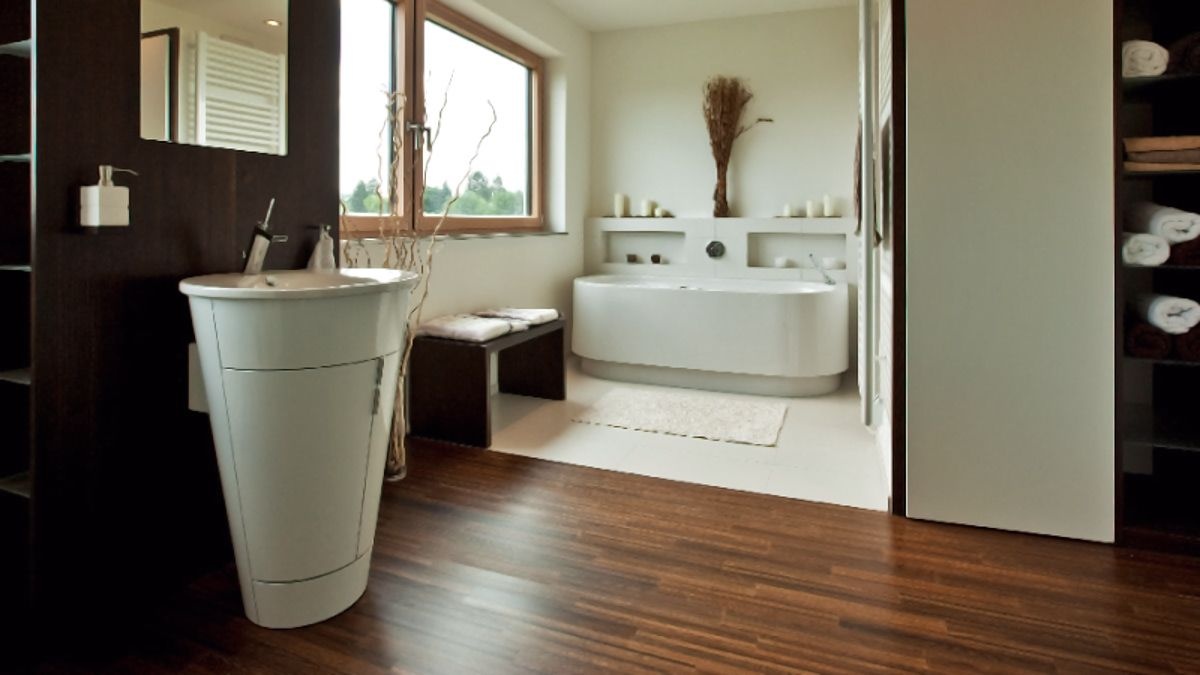 Staircase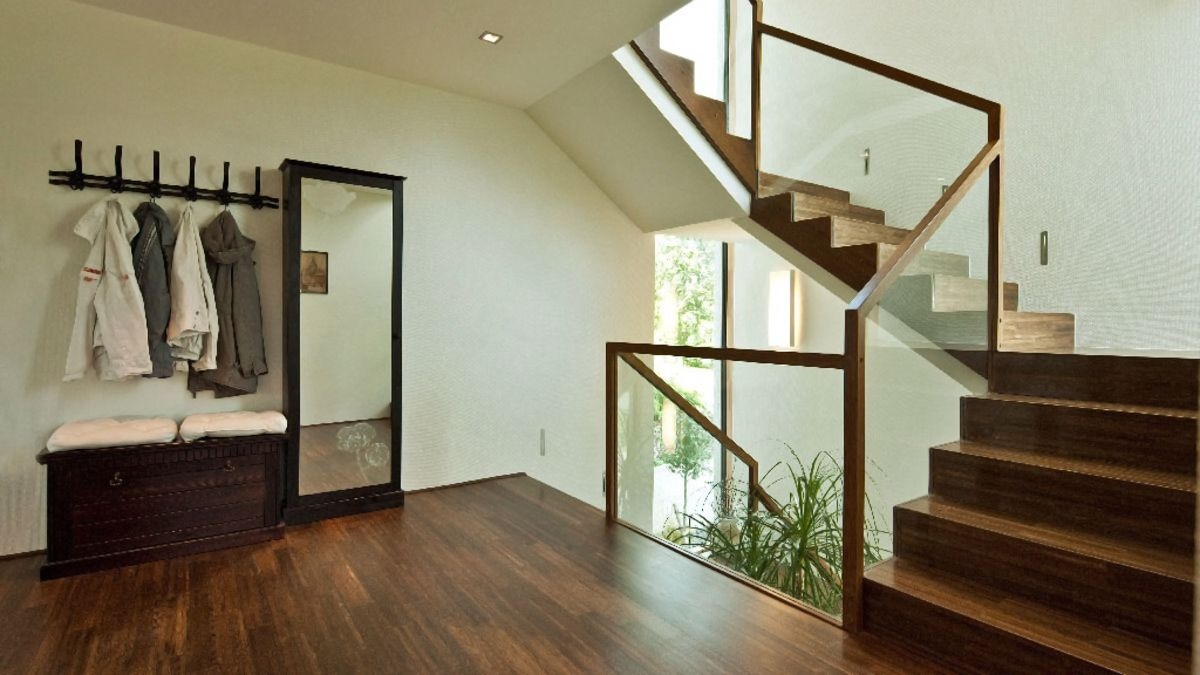 Second Floor Hall
Plan Details
House

трехэтажный
---
Bedrooms —

три
---
Garage Type:

two car garage
---
Total Heated Area:

328.93 sq.m
---
1st Floor:

124.4 sq.m
---
2nd Floor —

121.6 sq.m
---
Dimensions —

13,84 x 15,99 м
Roof —

flat roof
---
Wall framing —

газобетон
---
Cladding:

stucco
---
Foundation type —

Daylight Basement
---
Outdoor living:

Deck
---
Windows:

panoramic windows
---
Сауна —

6